Foreign tourist arrivals up 6.8% in September
October 25, 2018 | 10:02pm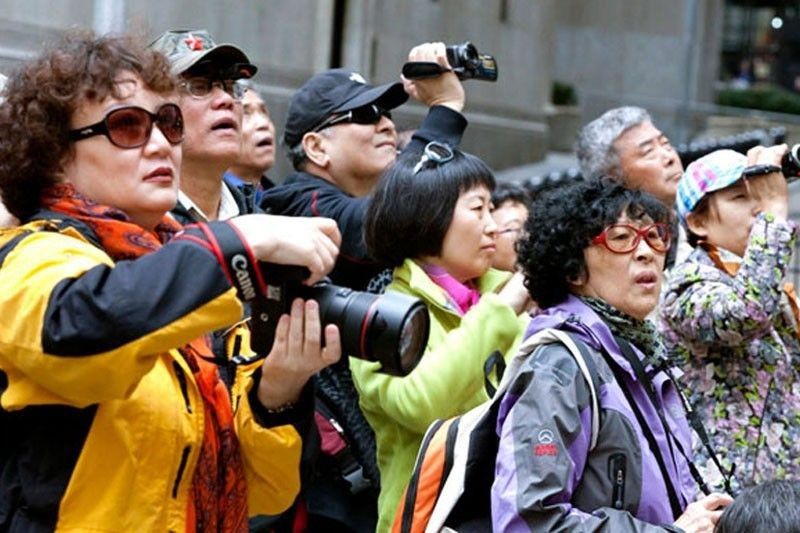 MANILA, Philippines — Foreign tourist arrivals bounced back in September after contracting the previous month, and are bound to grow further as tourists gear up for the reopening of Boracay island on Friday after a six-month rehabilitation.
A day before the world-renowned tourist destination is reopened to tourists, the Department of Tourism reported a total of 512,240 foreigners visited the Philippines last month.
The figure was up 6.76 percent from last year's 479,803. The growth rate was also an improvement from 0.55-percent drop in August.
From January to September, DOT data showed a total of 4.95 million international tourists have entered the country, up 8.32 percent from same period a year ago.
The Duterte administration targets to attract 7.4 million tourists this year, a goal that came under threat after President Rodrigo Duterte himself ordered Boracay's closure for six months beginning April 26 for a state-led cleanup, after describing the island as a "cesspool."
Foreign arrivals did slow after Boracay's closure, but the industry still managed to record growth in April, June, July and September. In June alone, arrivals went up at a double-digit rate of 11.35 percent.
Korea remains top market
Broken down, Koreans continued to account for the bulk of visitors for the first three quarters, with 1.18 million of them flying in, although this is down 1.19 percent.
Chinese visitors followed, accounting for 19.18 percent of total at 972,550. This marked a year-on-year increase of 34.91 percent.
Americans came in third with 774,657 visiting for the first nine months, cornering 14.45 percent of total and up 7.94 percent.
Completing the top five were the Japanese and Australians, with 485,121 and 199,201 tourists, respectively. They were up 7.31 and 6.6 percent from year-ago levels.
In a statement, DOT said a total of 68 hotels with combined capacity of 3,519 rooms were already accredited and are allowed to accept guests.
It warned against hotels that reportedly continue to accept bookings despite not getting the go-ahead from the government.