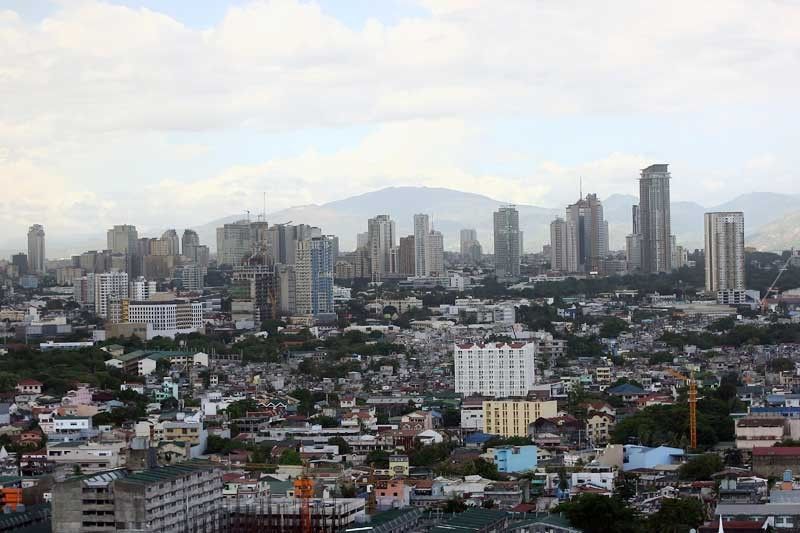 In an update to its Asian Development Outlook (ADO) 2018, ADB downgraded its growth outlook for the Philippines to 6.4 percent for 2018 and 6.7 percent for 2019 from previous expectations of 6.8 percent this year and 6.9 percent in 2019.
Miguel De Guzman
ADB trims Philippines growth forecasts for 2018, 2019
MANILA, Philippines — The Asian Development Bank (ADB) has revised downward its growth projection for the Philippines this year and next, concerned with the persistent weakness in the agriculture sector, slower growth of exports and inflationary pressures.
In an update to its Asian Development Outlook (ADO) 2018, ADB downgraded its growth outlook for the Philippines to 6.4 percent for 2018 and 6.7 percent for 2019 from previous expectations of 6.8 percent this year and 6.9 percent in 2019.
The bank also raised its average inflation forecast for this year to five percent from four percent previously and four percent next year, up from the previous forecast of 3.9 percent.
ADB country director Kelly Bird, however, noted that despite the downgrade in growth projections for the country, this is still considered to be a solid growth rate as it is still tracks the historic performance.
"(Growth of) 6.4 percent is still a very robust economic growth rate. It's in line with the Philippine long-term growth seen in the last several years. And it's because it is driven by investment we also believe that prediction for next year is around 6.7 percent. We expect that to further pick up next year because a lot of the flagship projects under the government's Build Build Build program will start to come on stream next year," he said in a briefing yesterday.
Kelly said growth is expected to pick up as public investment in infrastructure and social sectors accelerate and key economic sectors such as services and industry "continue to perform solidly."
ADB noted that domestic investment rose by 16.4 percent in the first half of the year because of healthy growth in the construction sector, while spending on industrial machinery and equipment grew by 17.1 percent.
Public spending, meanwhile, grew 12.6 percent in the first half of the year, driven by higher expenditure on social services, cash transfers, and salaries of government workers.
Despite the boost these provide to the economy, growth is still threatened by the build up of inflationary pressures that can soften demand as it errodes the purchasing power of the population.
The report noted that rising inflation has already softened household consumption in the first half of the year even as support from remittances continued.
Household consumption, which comprises two thirds of the country's economic output grew at a slower pace of 5.7 percent in the first half of the year compared with a 5.9 percent growth the same period last year.
Consumer prices have risen to a nine-year high of 6.4 percent in August primarily because of rising food prices, forcing the government to enforce a series of non-tariff measures to increase the importation of foodstuff to increase supply and rapidly drive down prices. the Bangko Sentral ng Pilipinas (BSP) likewise raised policy rates three times this year to a cumulative 100 basis points to address inflationary pressures from the demand side of the economy.
ADB said it is encouraged by the government's "proactive" response to rising inflation and urged robust reforms in the agriculture sector to address food inflation in the long term.
"Inflation as we know, has increased above the target levels but the government response has been appropriate and I think they will remain vigilant to addressing inflation on the demand side through raising the policy rate and looking at improving the flow of imports of food to stabilize prices. Also by providing poor households with compensation," he said.
Because of the recently onslaught of Typhoon Ompong, Bird said inflation is expected to be elevated this month. By next year, however, the policy actions taken by the BSP this year are expected to alleviate inflationary pressures.
"Typically, interest rates do not have an immediate effect on inflation. It has to move through the economy in terms of expectations. So the response today will show its impact next year. There is also the uncertainties in oil prices. So we think four percent is already a good estimate for now. But maybe by early next year, we can get a better picture," said Bird.
He also said external factors such as the continuing rise in global prices of oil and other commodities would also continue to contribute to underlying inflationary pressures.
As food supply is a large factor in inflationary pressures, Bird said this is also a good time for the country to review its agriculture policy with the goal of increasing productivity.
"If you look at the supply side, industry and services has been growing very fast. The underperformer has been agriculture. It's really stagnant," he said. "I think this is a very good time to look at agriculture policy in the Philippines and ways to improve productivity for longer term growth and to ensure that imports are less restrictive so these can stabilize prices."
Among the recommendations put forward were the immediate replacement of quantitative restriction on rice imports with tariffication, construction of more farm-to-market roads and enabling more farmers avail of crop insurance so they would be protected from financial loses in times of calamities.
Kelly noted that the use of quantitative restrictions has resulted to high rice prices and the stagnation in the productivity of rice farms.
Slower growth in exports also remain a concern amid uncertain trade policies in advanced economies.
Growth in the exports of goods and services slowed down to 9.8 percent in the first half of the year compared with 19.5 percent in the same period last year with growth in electronics exports (half of the country's exports) easing.