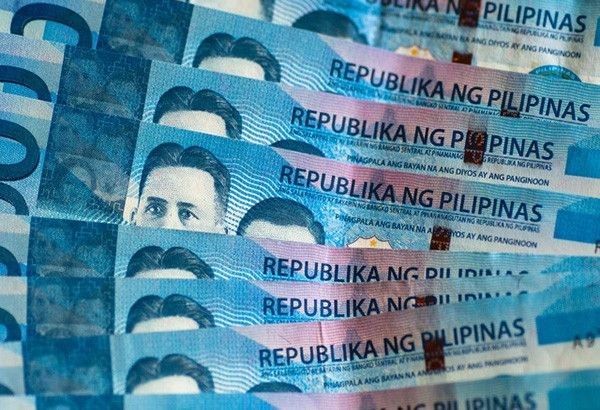 The weak peso has been contributing to rising domestic inflation, which soared to its highest level in nearly a decade in August.
File
Philippine peso breaches P54:$1 level
(philstar.com) - September 12, 2018 - 3:34pm
MANILA, Philippines (Update 2, 4:13 p.m.) — The Philippine peso on Wednesday breached the P54-per-dollar level as investors turn against emerging markets.
The local currency closed at P54.13 versus the greenback on Wednesday, 19 centavos weaker than its previous finish of P53.94 against the dollar.
The peso last reached P54 to the dollar in December 2005.
The local unit opened Tuesday's trading session at P53.9 against the greenback before posting an intraday low of P54.14-per-dollar. Its best showing stood at P53.89 to the dollar.
"This persistent weakness of the peso can be attributed to the strength of the US dollar, the trade tensions between US and China, and emerging markets' recent turmoil (Turkey and Argentina)," Union Bank chief economist Ruben Carlo Asuncion said.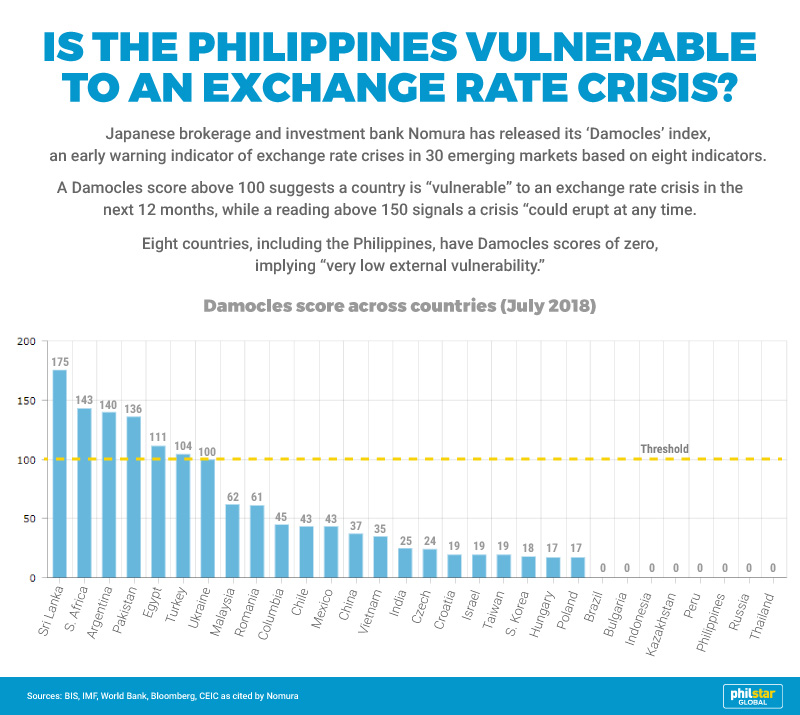 China said Tuesday it would ask the World Trade Organization next week for permission to impose more than $7 billion in sanctions annually on the United States over anti-dumping practices. The WTO will discuss the issue on September 21.
Beijing's call comes after Donald Trump threatened to impose tariffs on all goods coming from China, which he says is using unfair trade practices that are harming American jobs. He has also railed against his country's massive trade deficit with China, which hit a record high last month.
Meanwhile, the crises in Argentina and Turkey have led to contagion through other emerging markets.
"Being currency of an emerging market has been a disadvantage to the Philippine peso," Asuncion said.
The weak peso has been contributing to rising domestic inflation, which soared to its highest level in nearly a decade in August. The depreciating local currency has also been pushing up prices for imported capital goods, posing a challenge to President Rodrigo Duterte's multi-trillion peso infrastructure program. The peso's weakness can likewise drive up the value of the national government's foreign loans. — Ian Nicolas Cigaral with AFP