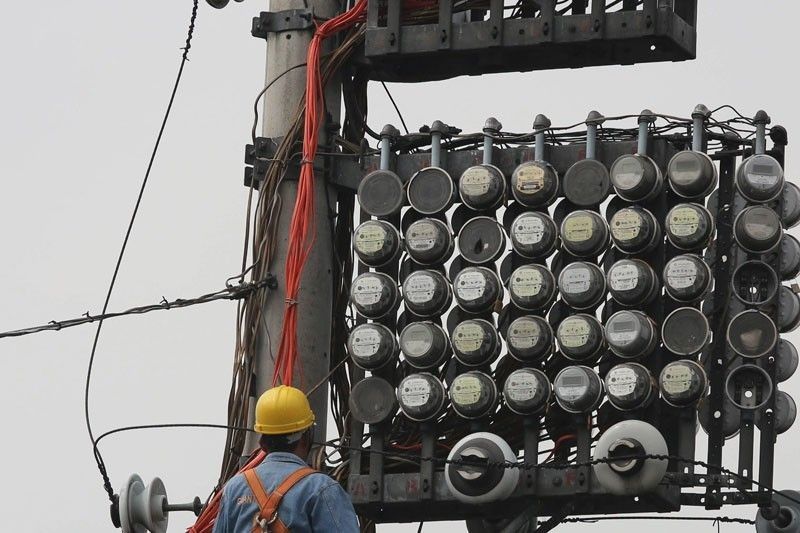 The warning was issued following two cases filed by two qualified end-users with the authorities against individuals who secured fake COCs.
Boy Santos/File
MANILA, Philippines — Electric power stakeholders, particularly qualified end-users (QEs), should be wary of falsified certificates of compliance (COCs), the Energy Regulatory Commission said.
The warning was issued following two cases filed by two qualified end-users with the authorities against individuals who secured fake COCs.
"The ERC is currently coordinating with the law enforcers, who sought our help, to track down the responsible persons for the production and issuance of the falsified COCs. We were able to confirm the allegation about the fake COCs after verifying our records," ERC chairperson and CEO Agnes Devanadera said.
The fictitious QE-COCs, dated Aug. 23, 2017 and Feb. 2 this year, were issued to STMTCC-La Fiesta Inc. and St. Therese MTC Colleges Tigbauan Inc.
The QE-COCs made use of the previous ERC logo and bore the forged signature of commissioner Geronimo Sta. Ana.
The respondent/s were charged with violation of Article 172 in relation to Article 171 (Falsification) of Act 3815, as amended otherwise known as "The Revised Penal Code."
"Let this serve as a word of caution to electric power industry stakeholders and to the unscrupulous individuals as well, to stop this kind of illegal activity, which is falsifying ERC documents particularly COC in this case," Devanadera said.
"With the process automation that is currently being put in place in ERC, this can be easily detected now. Unlawful acts such as this taints the ERC itself and the integrity of its officials who are simply performing their duties. We encourage the public to report to the ERC or to the nearest police authorities any illegal act of any electric power industry participant to avoid proliferation of any kind of misconduct," she added.
In June, the ERC launched its eWISE (ERC Web Portal for Interactive and Systematic Exchange) project, which aims to improve regulatory efficiency and effectiveness and to better manage regulatory work.
The eWISE is an interactive portal between regulated entities and the ERC to manage submissions and track regular filings, requests for approvals and other requirements.
It aims to streamline the regulatory processes necessary to achieve the zero backlog target, automate data validation and ensure web portal security.
The project will provide for the automation of filing of applications, electronic compilation of data, ease in comparison of data submitted in different cases by the same entity, facilitate generation of reports for pre and post analytics of regulatory policies and modified paperless internal system.
It is also expected to address the its existing backlog to ensure that the
commitments and deliverables of the agency are met with professionalism and efficiency.