NEDA clears P22-billion Japan ODA for MRT-3 rehabilitation
August 17, 2018 | 12:00am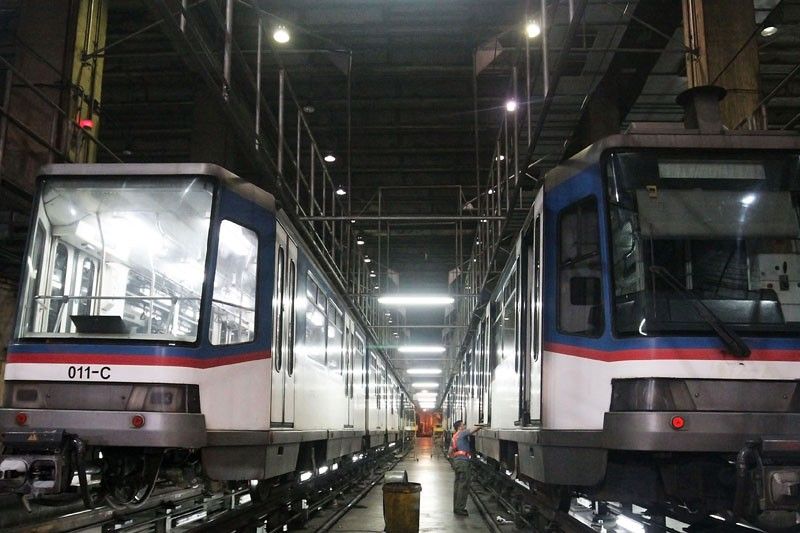 MANILA, Philippines — The use of official development assistance (ODA) to fund the rehabilitation of the Metro Rail Transit (MRT) Line 3 was approved yesterday by the Investment Coordination Committee - Cabinet Committee (ICC-CabCom) of the National Economic and Development Authority (NEDA).
Socioeconomic Planning Secretary and NEDA chief Ernesto Pernia said the use of ODA worth ¥38.1 billion – or an estimated P22 billion – for the ailing rapid transport system was among the projects approved during yesterday's ICC-CabCom meeting. NEDA has yet to release the full list of projects cleared.
JICA senior representative Tetsuya Yamada confirmed the MRT 3 rehabilitation project was included in the agenda for yesterday's ICC-CabCom meeting.
The MRT-3 Rehabilitation Project was among the big-ticket projects discussed by high-level Philippine and Japanese officials during the fifth meeting of the Philippines-Japan Joint Committee on Infrastructure Development and Economic Cooperations in Tokyo last June.
During the meeting, Japanese officials committed to provide ¥38.1 billion ODA loans for MRT-3 rehabilitation and ¥4.37 billion for the second phase of the New Bohol Airport Construction and Sustainable Environmental Protection Project.
As of June, the terms offered by the Japanese government for both projects were for a repayment period of 28 years after a grace period of 12 years at interest of 0.1 percent per annum.
Aside from these projects, the Department of Finance has said least four other candidate projects were identified by the committee in June for possible funding. These were: Philippine National Railways (PNR) North 2 Project, which would run from Malolos in Bulacan to Clark in Pampanga; PNR South Commuter Line, which would extend from Tutuban in Manila to Calamba in Laguna; Pasig-Marikina River Channel Improvement Project, which aims to mitigate flooding in Metro Manila; and the Road Network Development Project in Conflict-Affected Areas in Mindanao.
Based on the discussions between the Department of Transportation (DOTr) and the Japan International Cooperation Agency (JICA) last May, the rehabilitation of maintenance project for MRT-3 would take 43 months.
This is broken down into 31 months for the simultaneous rehabilitation and maintenance works to restore MRT-3 to its original design and capacity, and 12 months for the defect liability period.
The project would cover MRT-3's trains, power supply system, overhead catenary system, radio system, CCTV system, PABX public address system, signaling system, rail tracks, road rail vehicles, depot equipment, elevators and escalators and other station building equipment.
The use of Japanese ODA for the project would still have to hurdle approval by the NEDA Board chaired by President Duterte. Only then can JICA and the Philippine government commence with the exchange of notes and the eventual signing of the loan agreement.