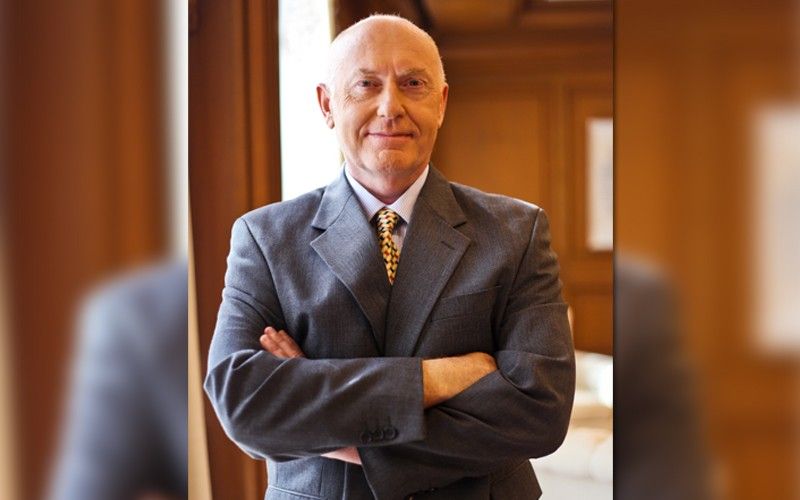 International Energy Consultants Managing Director Dr. John Morris, who led the study, said Meralco's residential customers now pay 8 percent below the global average.
Meralco/Released
Meralco rates go down 18 percent since 2012 – international survey
(Philstar.com) - August 8, 2018 - 3:00pm
Over the past six years, Meralco's customers have been among the few in the world that have enjoyed rate decreases, versus substantial increases in that of some other neighboring countries, an international study showed.
According to a survey done by the International Energy Consultants (IEC), an Australia-based consulting firm specializing in Asian power markets, compared to 2012, this means that Meralco residential rates (P/kWh) are now down 18 percent versus the overall CPI which went up 19 percent.
Meralco's average tariff (excluding VAT) in US cents per kWh has declined 4 percent since January 2016 versus an average increase of 12 percent across 46 countries covered by the survey.
Its average tariff now ranks 24th out of the 46 countries surveyed, and 4 percent below the average of the survey. As presented by IEC, Meralco rates rank as one of the cheapest in Asia excluding other markets' subsidies and their use of nuclear power generation.
Emphasizing the role that subsidies play in other markets, according to the study, if subsidized markets are excluded, then Meralco's tariff would even be 10 percent lower than the average, or one of the cheapest in Asia.
IEC Managing Director Dr. John Morris, who led the study, said Meralco's residential customers now pay 8 percent below the global average.
"This is an excellent outcome for consumers," Morris said, "considering that the Luzon power market is unsubsidized and the majority of electricity is produced using imported fuel. In peso terms, Meralco's tariff has increased by only 3 percent despite twin headwinds of significant fuel price increases and a depreciating local currency.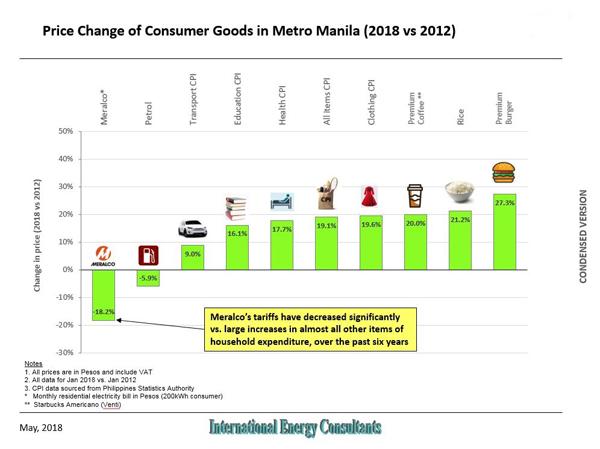 "All of the components of the regulated tariff of Meralco are fair and reasonable, based on comparisons with other markets and versus the true cost of electricity. Meralco continues to deliver electricity at a fair and reasonable rate," he added.
Morris said government subsidies continued to make power rates artificially low in markets like Thailand, Indonesia, Malaysia, Korea and Taiwan. In these five countries about 41% of their tariffs are subsidized amounting to around $80 Billion. These subsidies are in the form of cash grants, subsidized fuel or deferred expenditure.
During the period under study, IEC found that Meralco's tariff reductions are mainly due to the addition of competitively-priced power supply agreements (PSA) contracts in the generation portfolio.
"Electricity tariff in Luzon will further go down should investment in new power generation be made to meet rapid demand growth, and competition at retail level is promoted such that wholesale electricity cost reductions are fully passed on to customers," Morris said.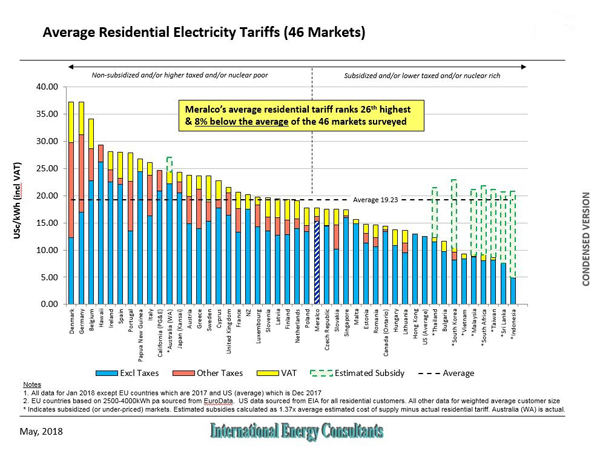 To put things in further perspective for an average everyday consumer, the IEC managing director further stated that "Meralco's tariffs have decreased significantly versus large increases in almost all other items of household expenditure, over the past six years, which include petrol, transportation, education, health, clothing, rice, fast-food, and even premium coffee house chains."
Lastly, he said that the distribution charge, which accounts for 17 percent of the average tariff, is the only charge that accrues to Meralco. All other charges are collected by Meralco on behalf of third parties.