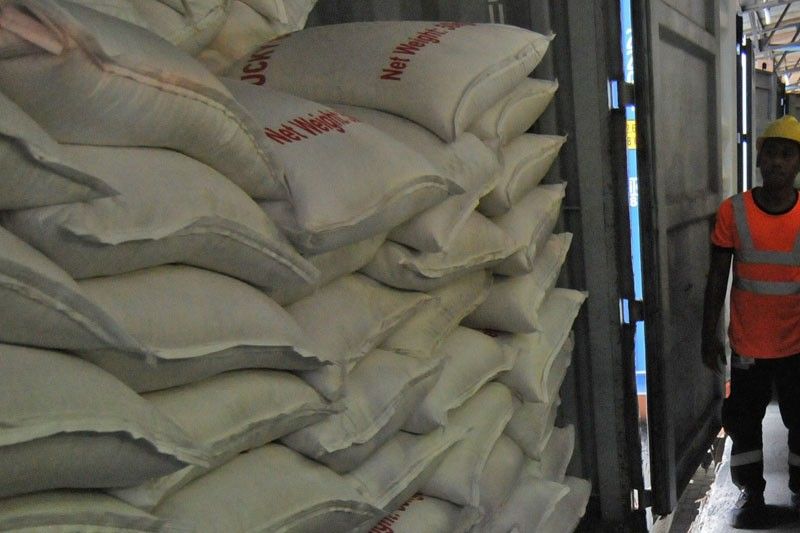 Bidders swarm open auction for rice imports
MANILA, Philippines — The government has opened the bidding for the importation of 805,200 metric tons (MT) of rice under the minimum access volume (MAV) scheme.
The open auction was oversubscribed, attracting nearly 450 companies and cooperatives. National Treasurer Rosalia de Leon said the government received bids for 1.8 million metric tons of rice, more than double the programmed offering of 805,200 MT.
Only 80 percent (644,000 MT) of the import volume was allocated for non-farmer organizations while the remaining 20 percent (161,000 MT) was allotted for farmer organizations.
Allocations for Luzon, Visayas, and Mindanao are also proportioned based on the 2018 national daily consumption requirements. Of the total rice imports, 467,000 MT will be for Luzon, 153,000 MT for Visayas, and 185,000 MT for Mindanao.
"One of the salient features of the new MAV guidelines is the equitable distribution of imported rice across the country so that our people will have greater access to affordable rice anywhere they live," NFA administrator Jason Aquino said.
Based on the auction, 691,000 MT was awarded to 150 companies, while there was an excess of 115,000 MT.
For the excess volume, the committee agreed that it would allow those second to the highest bidders to fill up whatever is left from those lots that were not taken.
For the volume per origin, Thailand and Vietnam have the highest maximum volume set for countries with specific quota at 293,100 MT each.
China, India and Pakistan were given 50,000 MT limit each, followed by Australia (15,000 MT) and El Salvador (4,000 MT). Rice imports from omnibus origin were limited to 50,000 MT.
According to the NFA, traders should bring in well-milled rice with 25 percent brokens or better.
All shipments will be levied with a 35 percent tariff to be paid in advance with the Land Bank of the Philippines.
The first phase of the arrival of rice imports will start in July to not later than Aug. 31 while the second phase will start Dec. 20 to not later than Feb. 28, 2019.
Discharge ports are La Union, Subic, Manila, Batangas, Tabaco and Legaspi for Luzon; Cebu, Iloilo, Bacolod and Tacloban for Visayas; and Cagayan de Oro, Zamboanga, Davao and General Santos City for Mindanao.
The MAV refers to the volume of a specific agricultural product that is allowed to be imported with a lower tariff as a commitment of the Philippines under the provisions of the General Agreement on Tariffs and Trade of the World Trade Organization.
The annual MAV importation is being shouldered by the private sector.