Ease of Doing Business Act set to be signed this week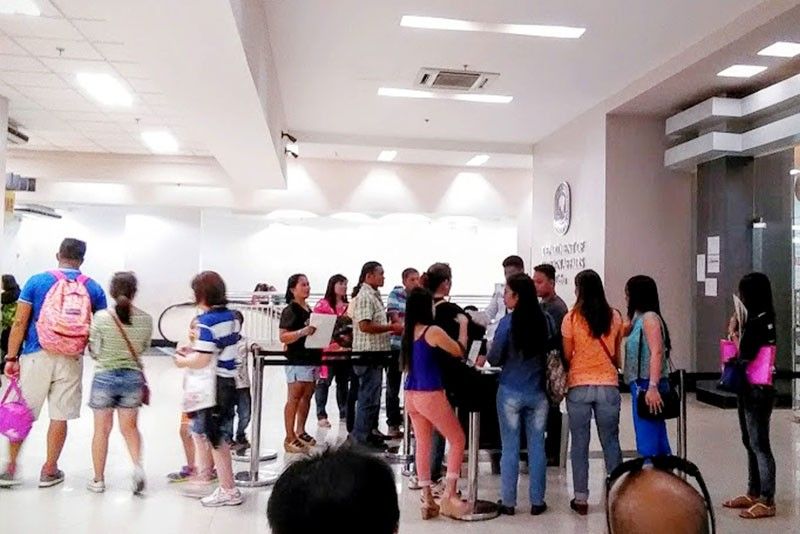 MANILA, Philippines — President Duterte is set to sign within the week a landmark legislation that will ease doing business in the country, a ranking trade and industry official said.
Trade Undersecretary Rowel Barba said the Ease of Doing Business and Efficient Government Service Delivery Act of 2018 would "hopefully" be signed by the President.
"This will have a big impact for the delivery of services as far as businessmen are concerned. One, it provides for periods where permit or license should be issued. Three days for simple transaction, seven days for complex transactions, and 20 days for highly technical, subject to another special 20 working days," Barba said.
"Second it provides for a two-strike policy where erring government officials who failed to issue such permits within the said periods. First offense is suspension for six months, second offense is termination with criminal liability and penalty of P500,000 to P2 million so that will be a landmark legislation and it will be signed by the President this week," Barba said .
The Ease of Doing Business bill was passed in the bicameral conference committee last Feb. 14.
Trade Secretary Ramon Lopez said once enacted the law would result to shorter number of days in processing permits and licenses for simple and complex businesses.
"It will definitely be a big enforcement tool for many government officials to perform their job within the prescribed period, because there is immediate suspension, there can be criminality and imprisonment," he earlier said.
The bill is part of the efforts to make doing business in the country easier.
The National Competitiveness Council (NCC) and the inter-agency Doing Business Task Force are taking unified action in simplifying government processes to make them more business-friendly given that competitiveness and ease of doing business are number three on the President's socio-economic agenda.
The DTI and the NCC are aiming to leapfrog the country's position in the Doing Business Report rankings of the World Bank to within the top 20 percent before the end of the Duterte administration.