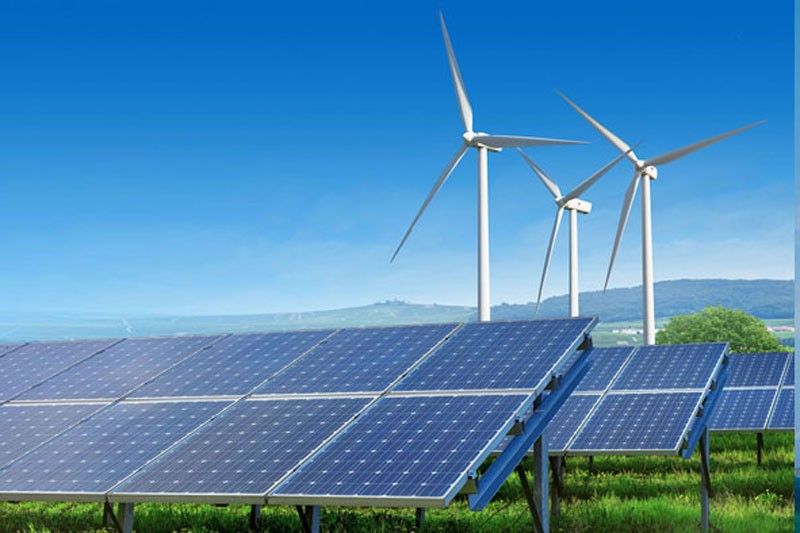 The $150-million Sidrap wind project commenced commercial operations last March 28, generating 75 MW.
File
AC Energy mulls more Indonesia power projects
MANILA, Philippines — AC Energy, the power business of Ayala Corp., and its partner UPC Renewables Indonesia Ltd. are mulling more renewable energy projects in Indonesia after their 75-megawatt (MW) wind farm started commercial operations.
The $150-million Sidrap wind project commenced commercial operations last March 28, generating 75 MW.
It is AC Energy's first greenfield offshore investment and Indonesia's first utility-scale wind farm.
Indonesia heavily relies on thermal and conventional energy and the wind project plays an integral role in Indonesia's goal of reaching 23 percent renewable energy use by 2025, and 31 percent by 2050.
To help Indonesia reach its renewable energy goals, AC Energy and UPC Renewables are scouting for other renewable energy projects in the country.
"As countries continue to reach towards a cleaner and greener energy mix, AC Energy and UPC Renewables look forward to other expansion opportunities for Sidrap Wind in the near future," AC Energy said.
According to the International Renewable Energy Agency, Indonesia is the largest country in ASEAN, accounting for around 40 percent of the region's energy consumption.
The partnership of UPC Renewables' and AC Energy started in 2013 for the development, construction and operations of North Luzon Renewable Energy Corp., an 81MW wind farm project in Pagudpud, Ilocos Norte. In January, the two groups achieved financial closing in relation to Sidrap wind farm.
AC Energy is currently expanding its footprint in the Southeast Asian region.
Apart from the 75-MW wind farm project in South Sulawesi, it also has a 20 percent stake in Star Energy (Salak-Darajat) B.V., which acquired Chevron's geothermal operations in Indonesia.
The Chevron acquisition was a major milestone for the company as it plans to scale up its renewable energy portfolio to 1,000 MW by 2020.
Apart from Indonesia, AC Energy is eyeing other Southeast Asian markets, Vietnam in particular. It plans to develop 300 MW solar power plants in Ninh Thuan province, with an initial capacity of 30 MW in the works, with BIM Group of Vietnam.
AC Energy aims to have a portfolio of 5,000 MW by 2025, an increased target from 2,000 MW set by 2020.