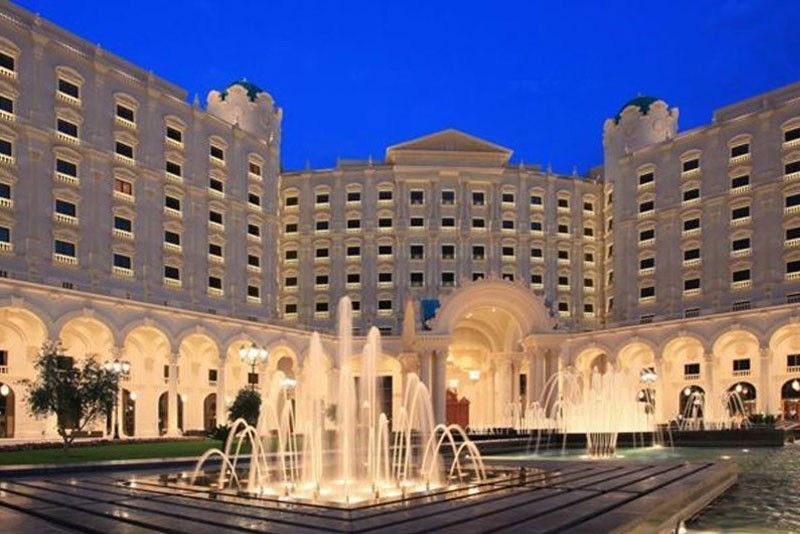 "Next year, we will be rebranding The Maxim's into Ritz Carlton," Resorts World chief operating officer Stephen Reilly said during the recent Asean gaming summit. AFP/File
Ritz-Carlton hotel set to open next year
MANILA, Philippines — The world famous Ritz-Carlton hotel brand is coming to the Philippines as early as next year as part of Resorts World Manila's aggressive hotel expansion, an official said last week.
"Next year, we will be rebranding The Maxim's into Ritz Carlton," Resorts World chief operating officer Stephen Reilly said during the recent Asean gaming summit.
Reillly's announcement confirms an earlier STAR report that tycoon Andrew Tan's group will bring the finest luxury hotel brand into the country.
The STAR earlier reported that Tan would rebrand the existing Maxims Hotel, an all suite accommodation at Resorts World Manila and redevelop it into Ritz-Carlton Manila.
Reilly said the time is ripe to bring in new brands in the country especially famous brands because Filipinos love brands.
"In the Philippine market, people love brands," Reilly said during a panel discussing the bright prospects at the 100-hectare Entertainment City, the Philippine Amusement and Gaming Corp.'s Las Vegas-style gaming hub.
Travellers International Hotels Group Inc., the developer and operator of the Resorts World brand in the Philippines, is set to open its Westside City Resorts World complex at the Entertainment City in 2021.
In all, Reilly said Resorts World is bringing in a lot of new luxury hotel brands in the country including Hilton, Sheraton and Savoy.
The group is also introducing homegrown brands in Westside City such as the 529-room Kingsford Hotel and the 685-room Grand Westside Hotel.
But industry sources said that of all the brands, the market is looking forward to the opening of Ritz-Carlton in Manila, which they said is a testament of the country's improving demographics and economic status.
"A country cannot be considered first world without a Ritz-Carlton," said one source.
The Ritz-Carlton brand has a long and rich history behind it.
Swiss hotelier Cesar Ritz, known as the king of hoteliers and hotelier to kings, founded the Hotel Ritz in Paris and Ritz Hotel in London in the late 1800s.
Later on, businessman Albert Keller established the Ritz-Carlton Investing Co. which bought and franchised the Ritz name in the United States.
At present, the Ritz-Carlton is owned by Marriot International, which is also among the global hotel brands in Tan's Newport City.
Marriott International is also on track to opening 16 new resorts in Asia-Pacific across seven brands in 10 countries.
At present, Marriot currently has 130 upper-upscale and luxury resorts in the Asia-Pacific region in countries including China, Malaysia, Vietnam and Thailand.
The new hotels range from tranquil resorts such as the beachfront Weligama Bay Marriott Resort & Spa, which is the company's first hotel in Sri Lanka, to The Ritz-Carlton Haikou, which presents travelers with a new experience as Ritz-Carlton's first golf resort in China, Marriot said.