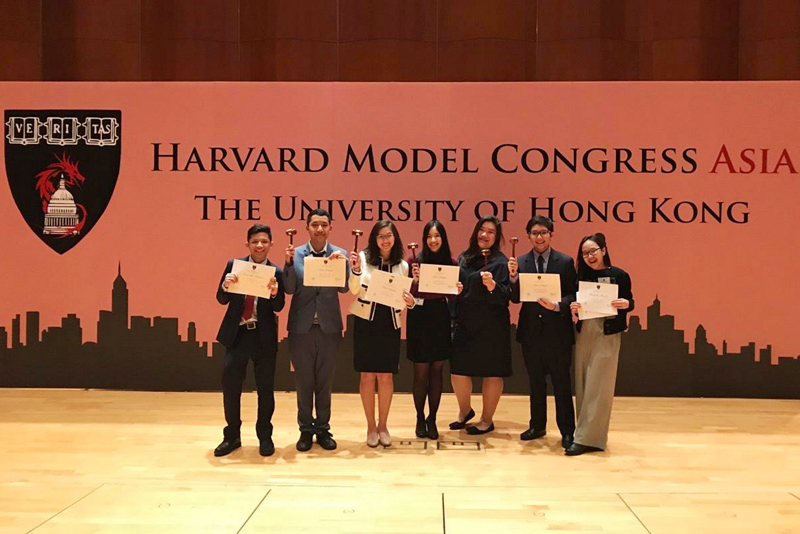 The Departments of Environment and Natural Resources, Interior and Local Government, and Tourism have decided to recommend to the President the closure of Boracay Island to domestic and foreign tourists for six months beginning April 26.
This is six months shorter than the originally planned one-year closure, but should be enough to give the island the much-needed respite and should be long enough for the concerned government agencies, both national and local, as well as Boracay establishments to fix the problems of illegal encroachment into wetlands and forest lands as well as the 25 plus five meter easement, the sewerage and garbage problems, the traffic problem, to name a few.
The Boracay situation should serve as a warning to all tourism spots that this government is serious about bringing back the lost glory of this top island destination and will not be swayed by appeals from Boracay-based businesses and other stakeholders for government not to proceed with a total shutdown.
Next on the government's list is Coron, following reports from the DENR that Coron Bay had an extremely high level of fecal coliform which is a type of bacteria found in human and animal waste. The levels were highest in Barangay Poblacion 5 where it was measured at 25,269 most probable number (mpn), 25 times higher than the 1,000 mpn threshold. The bacteria threatens not only human health but also Coron's mangroves. Coron does not have a proper sewage system and is asking the national government to help, just like it did in Boracay.
Then of course we still have the problems of Puerto Galera, Siargao, Panglao, El Nido and other beach destinations frequented by tourists, which though still relatively small compared to those of Boracay and Coron, can worsen in a few years if not nipped in the bud.
But why stop at sea-based tourism hotspots?
Baguio, the foremost land-based tourist destination in the Philippines, is another example of how the absence of an environmentally sound masterplan can lead to urban decay.
Baguio, the Philippines' summer capital, has a capacity of 20,000 inhabitants but due to influx of migrants and tourists, it now has a daytime population of about 400,000, which can balloon to more than 1.5 million during the Panagbenga Flower Festival.
Locals generally hate it when the holidays and summer arrives. And why not? Traffic, which is already bad, worsens so that a typical 15-minute ride could stretch to more than an hour.
The streets are turned to parking lots. This is because many establishments do not have their own parking areas. How can you operate a hotel and have a parking area that can only accommodate 10 vehicles at any given time? Where are the other cars supposed to park? Multiply this situation a hundred fold and you get a pretty good picture of Baguio at the present time.
We haven't even discussed the problem of lack of adequate water supply (Baguio establishments spend a lot to have water delivered to them by small trucks), garbage, pollution, wanton and illegal cutting of trees (no wonder one can no longer smell the fragrance of pine needles, instead the air smells of diesel), a seemingly never ending levelling of mountain slopes to build hotels and condominiums (how many pine trees have been cut to give way to construction), air and noise pollution, overpopulation, among others. The list goes on and on. Ever wondered why, except for December to February, Baguio is no longer as cold as it used to be? Knitted sweaters, gloves, and bonnets used to sell like hotcakes in Baguio because of the weather. But now, a cardigan would be enough. Hardly do you see someone wearing gloves anymore. It is not global warming, as Baguio leaders would want us to believe. It is the failure of Baguio's leadership to protect the city's delicate ecology from the demands of development.
When I wrote about Boracay's problems, one foreign expert sarcastically referred to me as another "sudden expert". This guy, in his Facebook account, claims to be an expert hotelier in city, resort and island hotels and is, as expected, advocating for "yes to clean up and no to closure" for Boracay. As an expert, what has he done to stop Boracay's degradation?
Everybody is an expert as far as the environment is concerned. You do not need a degree in environmental science or urban planning to say that the situation is bad. Just like Boracay, the situation in Baguio speaks for itself. Res ipsa loquitur.
The President should make a surprise visit to Baguio one of these days so that he can see for himself how bad the situation has become. Then, he too can make his own "expert" assessment without having to wait for DENR and the LGU to come up with studies and recommendations.
Baguio will soon be dead if nothing is done in the immediate future to address these problems.
Not so hidden agenda
Multiple Intelligence International School (MIIS) Upper School students shone among hundreds of delegates from all over Asia in a highly competitive government simulation run by Harvard students in Hong Kong. The Philippine delegation was led by MIIS founding directress Mary Joy Abaquin and chairman of the school board, Ramon Abaquin. The MIIS high school students represented the Philippines and took part in drafting resolutions, debating against other delegates and passing them in their respective committees. After three days of pushing for their different resolutions with the goal of creating positive change in different areas of the government, the MIIS students were recognized and awarded. These are Ma. Sabina Arcenas, best delegate, ASEAN; Adrian Vincent Opinion, best delegate, UN Human Rights Commission; Anica Catarina Abaquin, best delegate, G20; Jana Mikaela Aguilar, best delegate, UN Security Council; Rafael Nicolas Cabrera, best delegate, media; Isabella Therese Flores, honorable mention, World Health Organization; and Leon Miguel Fernandez, honorable mention, UNSC.
For comments, e-mail at mareyes@philstarmedia.com.