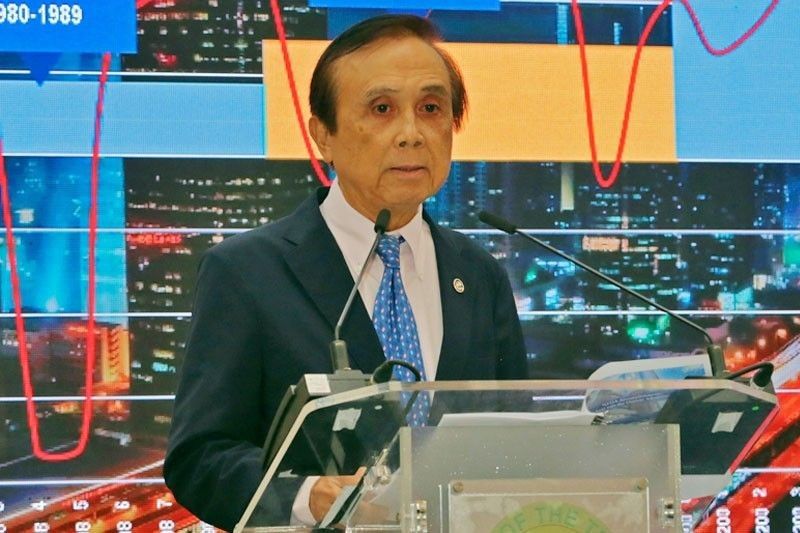 Pernia also stressed that aside from expanding the Pantawid Pamilyang Pilipino Program which provides conditional cash grants, the government must also replace the quantitative restrictions on rice. Ernie Peñaredondo, file
NEDA chief: Gov't must be ready to cushion poor from inflation
MANILA, Philippines — As consumers start to feel the sting of higher excise levies under the tax reform law, the country's socioeconomic planning chief on Tuesday called on the government to push for measures to shield the poor from the brunt of inflation.
In a statement, Socioeconomic Planning Secretary Ernesto Pernia said the government should remain vigilant and be prepared to implement measures that will mitigate the upside risks to inflation.
Headline inflation, as calculated on a rebased index, quickened to 3.9 percent in February, faster than January's 3.4 percent print and was the highest since August 2014.
Under the old base year, inflation jumped to 4.5 percent in February from 4 percent a month ago, breaching the government's 2-4 percent target but still within the BSP's 4-4.8 percent forecast for the month.
Some analysts attributed the surge in inflation to the Duterte administration's newly-enacted Tax Reform for Acceleration and Inclusion law, which raised excise levies on fuel, sugary drinks and cigarettes, among others.
"The transitory impact of the TRAIN Law and the continued depreciation of the Philippine peso will mainly influence price movements in the coming months, and we must ensure that mitigating measures should be in place," Pernia said.
Pernia also stressed that aside from expanding the Pantawid Pamilyang Pilipino Program which provides conditional cash grants, the government must also replace the quantitative restrictions on rice with tariffs in order to slash the prices of the staple grain.
"These measures will ensure better stability in the prices of food items and maintain or raise the purchasing power of the bottom 30 percent of households," he said.
Cash transfers released
The Department of Budget and Management recently said it transferred P24.49 billion to the Land Bank of the Philippines for distribution to the country's 10 million poorest households to help them weather inflationary conditions.
For its part, the Department of Finance said the "unconditional cash transfers" of P200 a month, or a total of P2,400 this year, will be increased in 2019 and 2020 to P300 a month, or a total of P3,600 a year.
Separately, Sen. Bam Aquino called on the government to fast-track the rollout of financial assistance for the poor.
He said he filed Senate Resolution No. 597, urging the appropriate Senate committee to scrutinize the implementation of the unconditional cash transfer to ensure that the subsidy is sufficient to cover the increase in prices of goods and other services.
"We want to know if P200 in monthly cash transfer is enough to cushion the impact of surging commodity prices on the poor, especially now that food and power costs are soaring," Aquino said.
The Duterte administration is aiming to cut poverty incidence to 14 percent by 2022 and boost economic expansion to as fast as 7-8 percent.