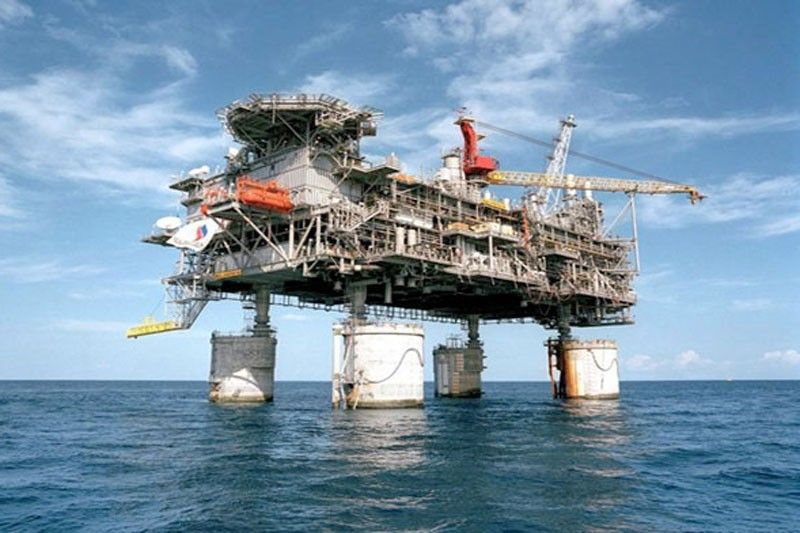 In its report, Shell said LNG demand expanded by 29 million tons to 293 million tons in 2017 amid consistent growth in the use of the cleanest fossil fuel. File
Shell sees shortage of LNG supply by 2020
MANILA, Philippines — Energy giant Royal Dutch Shell is expecting a shortage in the supply of liquefied natural gas by 2020 as global demand is expected to increase, based on its latest annual LNG Outlook.
In its report, Shell said LNG demand expanded by 29 million tons to 293 million tons in 2017 amid consistent growth in the use of the cleanest fossil fuel.
Based on current demand projections, Shell sees a potential supply shortage developing by 2020 unless new LNG production project commitments are made soon.
Shell integrated gas and new energies director Maarten Wetselaar said the company is seeing significant demand from traditional importers in Asia and Europe as well as growing need from other countries outside the regions.
"In Asia alone, demand rose by 17 million tons. That's nearly as much as Indonesia, the world's fifth-largest LNG exporter, produced in 2017," he said.
Japan remained the world's largest LNG importer in 2017, while China moved into second place—moving past South Korea—as a result of continued economic growth and policies to reduce local air pollution through coal-to-gas switching.
At home, Shell earlier said the Philippines is seen to become an importer of LNG amid a global energy transition toward a low-carbon future.
The energy giant said in its latest sustainability report that the world's energy transition will require providing much more energy to meet rising global demand, while at the same time significantly reducing carbon dioxide emissions.
"In the next few years, countries including the Philippines, Vietnam, Myanmar and Bangladesh are expected to become LNG importers," Shell said.
This as the Malampaya deep water gas-to-power project is seen to run out by 2024. The Shell group, through Shell Philippines Exploration B.V. (SPEX), is the lead operator of Malampaya with a 45 percent interest.
The project can still provide gas supply beyond the 2024 expiry of its contract, or until 2027 to 2029, Shell country manager Cesar Romero said. However, the Malampaya consortium still has to resolve its tax issue with the Commission on Audit, which said the project has a tax deficiency amounting to P53.14 billion.
Despite the tax issue, Romero said the group remains committed to the development of the country's LNG sector.
"We continue to be interested in partnering and in helping the country develop LNG," he said.
Romero earlier confirmed there were exploratory talks with state-owned Philippine National Oil Co. (PNOC) for a possible partnership for the country's LNG terminal.
PNOC was tasked by Energy Secretary Cusi to put up an integrated LNG hub with storage, liquefaction, regassification and distribution facility, as well as a reserve initial power plant capacity of 200 MW.
The major project, targeted to be completed in 2020, will help meet the requirements of gas-fired power plants supplied by Malampaya and make the country a LNG hub in Asia.
Malampaya currently supplies the LNG needs of three major gas-fired power plants in Luzon with a combined capacity around 3,500 megawatts (MW), namely the Sta. Rita, San Lorenzo, San Gabriel and Avion gas plants of the Lopez Group and Ilijan plant under San Miguel Group.