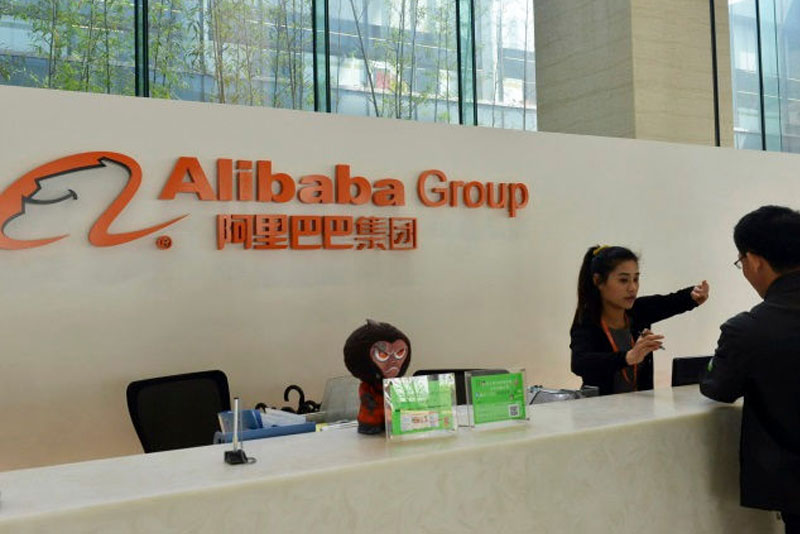 "There are over 10 million Filipinos working abroad, Ant Financial's technology is helpful for them. The technology can help them manage their cash, their earnings wisely," Finance Secretary Carlos Dominguez said. AP
Alibaba eyed as platform for OFW remittances
MANILA, Philippines — The Department of Finance (DOF) is eyeing to tap Alibaba Group's financial technology solutions to lower the remittance costs for overseas Filipino workers (OFWs) and provide them online banking services.
During a workshop organized by the Alibaba Business School, Finance Secretary Carlos Dominguez broached the possibility of utilizing the low-cost mobile payment technology of Ant Financial Services Group to offer online-based banking and remittance services to Filipinos working overseas.
Ant Financial, an affiliate of the Alibaba Group, is an online payment service provider. It operates the online payment platform, Alipay.
"There are over 10 million Filipinos working abroad, Ant Financial's technology is helpful for them. The technology can help them manage their cash, their earnings wisely," Dominguez said.
Dominguez cited Ant Financial's financial innovations in helping China attain financial inclusion by empowering small and home-based enterprises.
If allowed, Dominguez said the Manila-based Overseas Filipino Bank (OFB) could be the launching pad for the online payment platform.
The bank was launched last month and is mandated to cater to the financial needs of all Filipinos based overseas.
In response to Dominguez' suggestion, Ant Financial Services Group chief executive officer Eric Jing said the company is willing to partner with the Philippines to bring financial services to OFWs, as well as other individuals and small- and medium- enterprises (SME).
"We are excited to partner with you. Together we can launch a variety of services for the overseas workers," Jing said.
Dominguez, together with other finance and central bank officials, went to Hangzhou, China, last week for a three-day workshop organized by the Alibaba Business School to gain better understanding of e- commerce.
During his lecture, Jing said Ant Financial was able to reach out to 40 million SME in China, helping them gain access to financial services at low costs, while ensuring they are conducting secured online transactions.
Bill Wang, head of Alibaba Group's All-Countryside Business Unit, said Ant Financial's financial technology systems can also benefit rural-based entrepreneurs by providing low-interest credit and expanding their links to competitive markets.
"By partnering with the (Chinese) government, Alibaba has enabled more of these (rural) consumers to build their own businesses and participate in the global marketplace," Wang said.
As part of the workshop, the Philippine delegation led by Dominguez also visited the Hema Store in Hangzhou for a demonstration of Alibaba's "new retail" model which leverages technology and consumer insights to seamlessly integrate online and offline commerce.
They also visited the Hangzhou Subway where commuters do need not to use cash or subway cards to ride trains, but just need to swipe their smartphones to enter station gates.