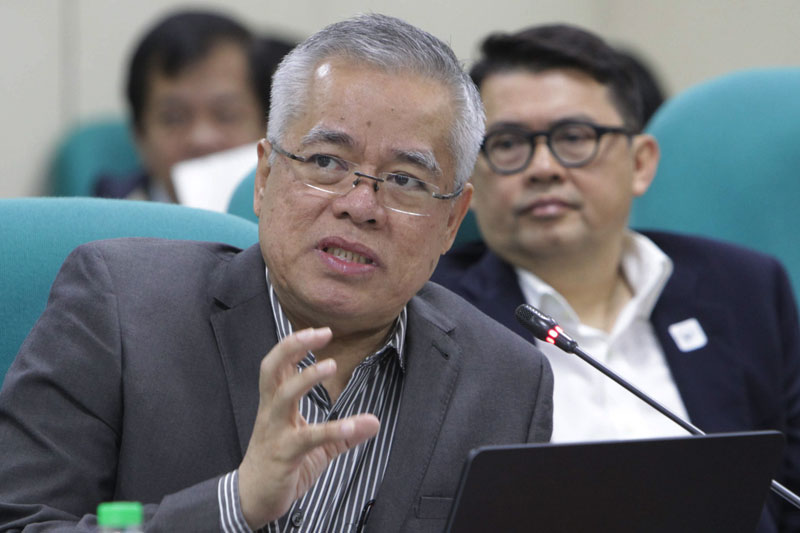 Trade Secretary Ramon Lopez told The STAR the outcome of the second biennial GSP report released by the European Commission and the European External Action Service last Friday puts the country in a good position to continue enjoying its trade privileges under the GSP+. File
Philippines in good position to enjoy GSP+ with EU
none (The Philippine Star) - January 22, 2018 - 12:00am
MANILA, Philippines — The Philippines now has a very slim chance of being stripped of its Generalized Scheme of Preferences Plus (GSP+) status with the European Union (EU) following a positive assessment which highlighted the Philippines' progress in areas of labor rights and corruption.
Trade Secretary Ramon Lopez told The STAR the outcome of the second biennial GSP report released by the European Commission and the European External Action Service last Friday puts the country in a good position to continue enjoying its trade privileges under the GSP+.
"The report essentially supports retention of GSP and lauded good progress areas of fighting corruption, labor rights, gender equality, and protection of the environment," Lopez said.
"They recognized that we continue to adhere to international conventions. The mention of their concern on human rights is an observation they report to their government, but on the overall, still recognizing gains in all other areas, giving the Philippines the GSP+ status," he said.
The second biennial GSP report highlighted the country's progress in areas such as gender equality, human trafficking, labor rights, health, education, socio-economic rights, fight against corruption and protection of the environment.
However, the EU expressed grave concern over cases of extrajudicial killings, in particular in the fight against illegal drugs, and related impunity for those responsible.
The EU also raised serious concern over the possible reintroduction of the death penalty and the lowering of the age of criminal responsibility in the country.
"As a program partner, we continue to engage them on these discussions that allowed us to reiterate that the Duterte administration is focused on providing safe and comfortable environment for the Filipinos, adhering to all international conventions including that on human rights," Lopez said.
The GSP+ program allows the country to export 6,274 eligible products duty-free to the EU market.
But to continue doing so, the Philippines has to comply with 27 international conventions composed of seven conventions on human rights, eight fundamental conventions of the International Labor Organization, eight conventions on environmental protection and climate change, and four conventions on good governance.
Last Saturday, presidential spokesperson Harry Roque announced that the Philippines retained its GSP+ status following the release of the report.
The European Commission, however, said the report does not constitute a "pass or fail" test, but instead assesses in a factual and objective manner the progress being made or lack thereof by each beneficiary country in implementing the 27 conventions.
"If needed, the GSP report is taken into account by the Commission when considering if there are sufficient grounds for initiating the procedures for temporarily withdrawing GSP+. This could happen if a GSP+ beneficiary does not make progress (without legitimate and objective reasons) or if there is serious backtracking on commitments," it said.