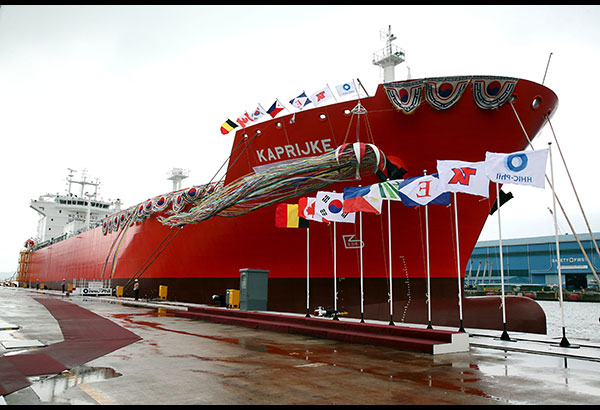 According to the DTI, the country has adequate supply of skilled manpower for shipbuilding and ship repair. File
DTI eyes perks for shipbuilding
(The Philippine Star) - December 3, 2017 - 4:00pm
MANILA, Philippines — The Department of Trade and Industry (DTI) is planning to spur the local shipbuilding industry by providing a support package for the manufacture of small and medium-sized vessels for domestic use, its officials said.
"We are preparing a support package for the shipbuilding industry, which would build a maritime industrial park in the country along with the promotion of medium and small sized vessels particularly RoRo," Trade Assistant Secretary Rafaelita Aldaba said.
Trade Secretary Ramon Lopez said the support package is still in the planning stage but is being seriously considered to further accelerate the development of the local shipbuilding industry.
He said the incentives would be "tailored depending on the needs of the industry."
Initially, however, Lopez said the target is to incentivize shipbuilders that would manufacture small and medium-sized vessels for domestic use.
According to the DTI, the country has adequate supply of skilled manpower for shipbuilding and ship repair.
The agency further said that being the second largest archipelago in the world makes it suitable to build a shipbuilding base in the Philippines.
"With a good management and skilled human resource matched with capital, technology and global market opportunities, the industry is moving forward to make the Philippines one of the largest shipbuilding nation in the world in the next five to 10 years," the DTI said.
The DTI, under Executive Order 182, provides fiscal and non-fiscal incentives for assemblers that can produce 200,000 units of a single model over a six-year period under the CARS program. The program aims to revive local manufacturing of cars in the country.