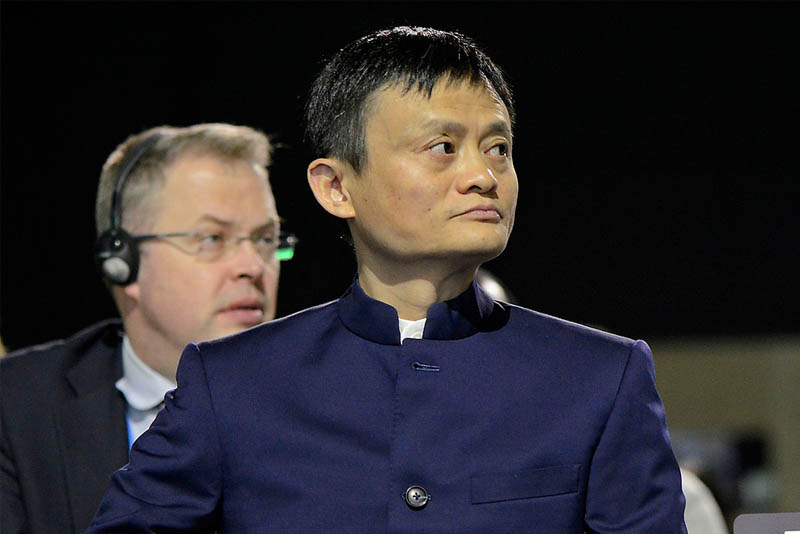 In this 2015 photo, Jack Ma participates at a United Nations climate change event. UN photo/CC
Jack Ma tests internet in Philippines: Not good
(Philstar.com) - October 25, 2017 - 8:49am
MANILA, Philippines — Chinese tech magnate Jack Ma tried to test the Philippines' internet speed upon his arrival here, and he was not happy about the result.
Ma made his assessment during his lecture at the De La Salle University on Wednesday, which was also attended by executives of the Philippines' telecoms duopoly—PLDT, Inc. and Globe Telecom, Inc.
"I arrived late last night and I tried to test the speed of Philippine [internet], it's not good," Ma said, drawing cheers from his audience.
Last May, cloud service provider and content delivery network Akamai Intelligent Platform reported that the Philippines has the slowest and most intermittent internet connection speed in the world.
President Rodrigo Duterte earlier threatened both PLDT and Globe with new competition from China if their services do not improve.
Last year, these two firms together agreed to buy conglomerate San Miguel Corp. out of the sector for $1.5 billion, pledging to invest heavily to boost internet service. The acquisition was the country's biggest corporate transaction in nearly three years.
The Court of Appeals, in a decision dated October 18, ordered the Philippine Competition Commission to permanently stop its review of the deal and recognize its validity.
Opportunities
Despite the bad internet service in the country, Ma said he sees this as an opportunity for concerned parties to improve Manila's internet connectivity.
He also said it would be "unfair" to blame "anybody" for the country's poor internet connection as recalled starting his e-commerce business at a time when China's internet speed was "much worse" than the Philippines'.
"But this is the potential, this is the opportunity and I encourage your government, entrepreneurs, everybody that we work together to improve the speed and coverage of the internet," the Chinese billionaire said.
"Opportunities exist in the areas most people complain," he added.
"We have to make sure that everybody is connected."
Automation against corruption
Still on the topic of technology, Ma also urged the Philippines to promote cashless transactions to eradicate corruption.
"We should make the Philippines a cashless society. When you have cashless society, [there is] no corruption. A lot easier," he said.
"So Philippines, I think you have the opportunity to make the world's best fintech (financial technology) because you have so many mobile phones. You have more than 7,000 islands. It's impossible for banks to have offices in 7,000 [islands] covering everywhere. But mobile phones [can] cover everywhere," he added.
According to international magazine Forbes, Ma is back on top as Asia's richest businessman as he continued to grow the world's largest e-commerce businesses, Alibaba Group. His real-time net worth is at $38.3 billion.
He last visited the country in November 2015 to speak before the business leaders at the Asia Pacific Economic Cooperation CEO Summit. Ma was among the speakers along with former US President Barack Obama.