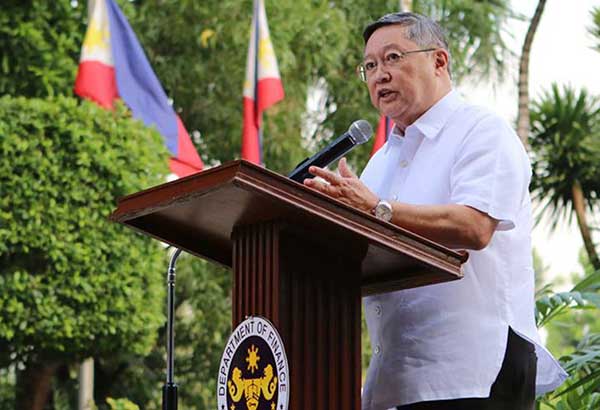 In a statement, Finance Secretary Carlos Dominguez said the Philippine and Japanese governments have committed to introduce additional measures aimed to expedite their respective approval processes, ensuring the swift execution and implementation of the infrastructure projects being eyed for Japanese loans. DOF/Released, File
Philippines, Japan agree to speed up infrastructure project approvals
MANILA, Philippines — Manila and Tokyo have agreed to further speed up the approval and implementation of the Philippine government's infrastructure projects proposed for Japan's funding assistance, the Department of Finance (DOF) said yesterday.
In a statement, Finance Secretary Carlos Dominguez said the Philippine and Japanese governments have committed to introduce additional measures aimed to expedite their respective approval processes, ensuring the swift execution and implementation of the infrastructure projects being eyed for Japanese loans.
This agreement came during the Philippines-Japan High-Level Committee on Infrastructure and Economic Cooperation meeting from Sept. 25 to 26, the third in a series of dialogues between the two countries to strengthen their economic ties.
"Our regular rounds of high-level meetings have brought about significant changes in the way we do things. Needless to say, we hope to continue pushing for improvements in order to accomplish more in less time," Dominguez said.
In line with this, Dominguez during the meeting informed Japanese officials of a new process introduced by the Philippine government, wrapping up three approvals into one National Economic and Development Authority (NEDA) Board meeting.
The finance chief said the streamlined process would shorten the processing time for loan approvals by at least two to three months.
Under this process, the NEDA Board approval (as well as the confirmation of said approval), the issuance of the Special Presidential Authority (an authority given to government officials to negotiate and sign the loan, guarantee or grant agreement for the project) and the Forward Obligational Authority by the Department of Budget and Management (DBM) will be issued simultaneously during a single NEDA Board meeting.
Dominguez said the Japanese side has also expressed willingness to sit down with their Filipino counterparts to discuss government-to-government measures to streamline their respective processes.
However, Dominguez said the shortening of the processes would still depend on the complexity of the projects, among other factors.
During the meeting, officials from both countries also continued their discussions on the list of infrastructure projects proposed for Japan's loan assistance.
These include the first phase of the Metro Manila Subway (from Quezon City to NAIA) and the South Commuter Line (Manila to Los Banos) of the Department of Transportation.
According to Dominguez, the close cooperation between Manila and Tokyo has not only strengthened the collaboration between the two countries, but also gave way to technical exchanges on the ground.