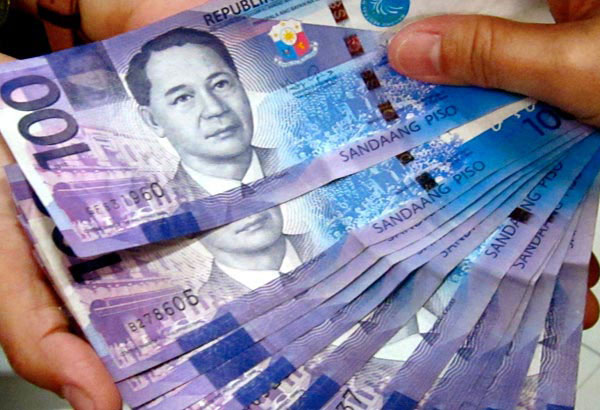 The Kilusang Mayo Uno is seeking a P750 daily minimum wage in the private sector and a monthly minimum pay for government workers amid rising inflation. File
KMU pushes P750 minimum wage
CLARK FREEPORT, Pampanga, Philippines — The Kilusang Mayo Uno (KMU) is seeking a P750 daily minimum wage in the private sector and a monthly minimum pay for government workers amid rising inflation.
"Our demand is even below government estimate that a Filipino family of five members needs a minimum of P1,119 daily for decent basic needs," said KMU national chairman Elmer Labog in a forum here over the weekend.
Labog urged the government to implement the pay increases across-the-board, noting the worsening inflation nationwide.
This, even as he bewailed the failure of President Duterte to fulfill his election promise to end contractualization of workers.
He cited studies indicating that some 24.4 million out of about 49 million in the country's labor force have remained contractual.
He urged Duterte to issue an order, stopping labor contractualization in big businesses in the country.
He said a mere order from the Department of Labor and Employment (DOLE) was not enough to fulfill his election promise to end contractualization.
"The President's election vow to finally end contractualization has remained as some kind of fake news. Big firms have continued to defy the DOLE order by firing contractuals or assigning them to other departments as new workers," he said.
Labog said the Duterte government has so far relied merely on DOLE's department order No.174 on ending contractualization, which is being ignored my many big companies.
"The DOLE has reported that some 60,000 contractual workers have already been regularized throughout the country, but up to now, the department still has to provide us with detailed documention of this," he said.
"In the absence of any legislation meant to finally end contractualization, I think a presidential fiat could be better than a mere department order from DOLE," he stressed.