NEDA OKs P355.6-B Metro Manila subway project
September 6, 2017 | 4:00pm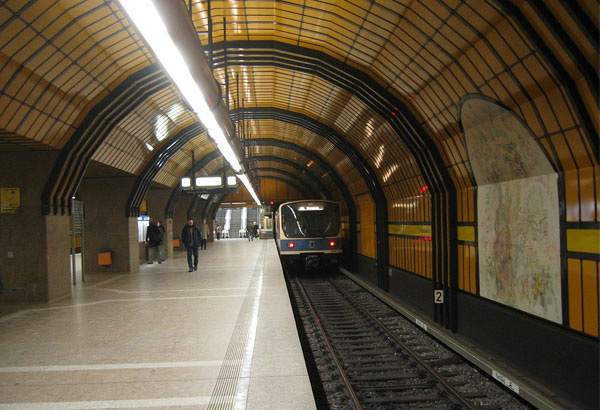 MANILA, Philippines — The National Economic and Development Authority (NEDA)-Investment Coordination Cabinet Committee (ICC-Cabcom) has approved at a higher cost and modified scope the first phase of the subway project for Metro Manila.
The initial phase of the Japan-funded Mega Manila Subway Project (MMSP) now has an initial investment requirement of P355.6 billion (roughly $7 billion), up from the original cost assumption of P227 billion (roughly $4.4 billion).
The approval followed the recommendation of the Department of Transportation (DOTr) to extend the subway to the Ninoy Aquino International Airport (NAIA) to serve the growth in passenger volume.
Following the ICC's directive, the subway will now run from Mindanao Avenue in Quezon City and end at the country's premier international gateway in Parañaque City.
Also involved in the first phase of the project is the construction of a 28-hectare training center and depot and related facilities. The project will break ground in the middle of 2018 and is expected to be completed by mid-2025.
"The first phase of the MMSP will not only ease traffic in Metro Manila but also improve the quality of life of Filipinos. For one, carbon emissions will be reduced. And, with greater mobility, people can spend more time in things that matter to them," said Socioeconomic Planning Secretary Ernesto Pernia.
Funding for the subway project will come from official development assistance (ODA) loan coursed through the Japan International Cooperation Agency (JICA) at an interest rate of 0.10 percent per annum payable in 40 years, with a grace period of 12 years.
The ICC-Cabcom also approved the proposal of the Bases Conversion and Development Authority (BCDA) to adopt the build-transfer (BT) scheme for the expansion of the Clark International Airport. This project involves the construction of an 82,600-square meter terminal building which can accommodate eight million passengers per annum. Project cost was kept at P15.35 billion as was approved by the ICC in May, with P2.8 billion sourced from the DOTr's budget for pre-construction activities, while the remaining P12.55 billion will be provided by the BCDA.
Likewise approved was the Lower Agno River Irrigation System Improvement Project (LARISIP) with a total cost of P3.5 billion. This covers the rehabilitation of the irrigation system and the development of a new service area covering 12,650 hectares. The project is expected to begin in January 2018 and end by December 2021.
Creating a new service area for the irrigation system will benefit at least 10,000 farmers through increase in incomes.
"We want to improve our farmers' quality of life by providing them access to irrigation and financing. This will increase their productivity, output and income," said Pernia.