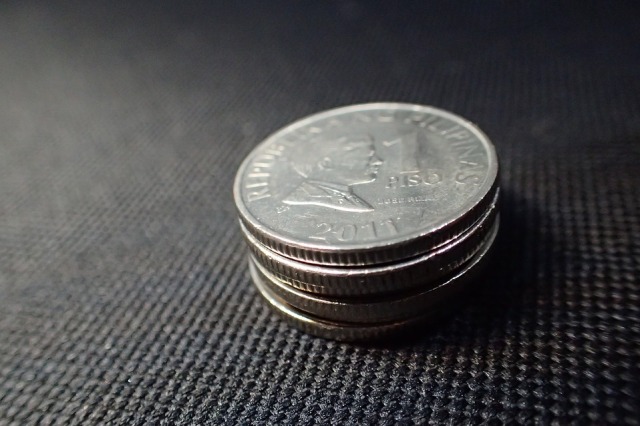 The local currency weakened to 51.49 to a dollar at the end of week, down from 51.35 the previous day. Philstar.com/File photo
Peso slumps to new 11-year low
MANILA, Philippines
—
The peso slumped to a new near 11-year-low on Friday just as the Bangko Sentral ng Pilipinas reported a wider balance of payments (BOP) deficit last month that showed more funds leaving the country.
The local currency weakened to 51.49 to a dollar at the end of week, down from 51.35 the previous day.
It was the peso's weakest performance since Aug. 24, 2006 when it closed at 51.6 against the greenback.
The result came a day after the government reported economic growth slightly accelerated to 6.5 percent in the second quarter from 6.4 percent the prior three months.
The result was above market expectations and should have strengthened the peso. Instead, the currency has depreciated against the dollar for two straight days.
Nevertheless, the peso's movement mirrored that of the Indonesian rupiah and Malaysian ringgit on Friday, weakening after a string of good US data released overnight.
Investors usually flock to the greenback, the world's safe haven, at the sign of stability in the world's largest economy.
Broadly though, the BSP said the peso's recent weakness against the dollar is still not a cause of concern despite it trading at levels not seen since before the global financial crisis of 2007.
A weak peso works both as an advantage and disadvantage for the Philippines. On one hand, it boost remittance and business process outsourcing (BPO) earnings for Filipino families, whose consumption account for more than 70 percent of the economy.
On the other, it increases the value of imports, which then trickle down to faster inflation. As of July, prices of basic goods and services rose 3.1 percent, falling at the middle of BSP's 2-4 percent target this year.
Balance of payments
Part of the reason the peso is weakening is due to higher imports as the economy's needs grow with its expansion. BSP cited this on Friday when it reported that the BOP slumped to an eight-month low of $678 million deficit in July.
"The higher deficit was attributed to foreign exchange operations of the BSP and to payments made by the national government for its maturing foreign exchange obligations," BSP said in a statement.
BOP measures all the inflows and outflows in the economy during a particular period. A deficit means more funds left the country than entered.
Foreign exchange operations usually pertain to BSP's intervention in the peso to ensure it does not fall or rise excessively.
"BSP's foreign exchange operations remained driven by market demand for foreign exchange largely to finance capital goods imports," it said.
From January to July, BOP stood at a deficit of $1.384 billion, more than double this year's forecast of $500 million.
"The BSP expects that the recovery in merchandise exports and higher-than-expected remittances and BPO revenues would mitigate the current account and the over-all (BOP) for the whole year," it said.