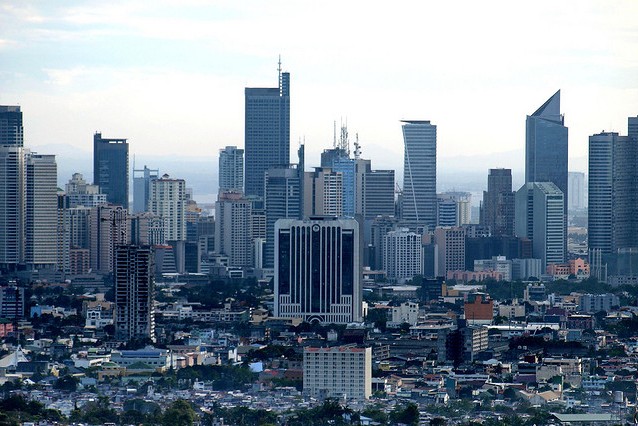 On a semestral basis, gross domestic product grew by 6.4 percent in the first semester of 2017, while the gross national income grew by 6.5 percent. Jun Acculador/CC BY-ND
Philippine economy grows 6.5% in Q2 2017
MANILA, Philippines (Updated 11:35 a.m.) — The Philippine economy recorded a 6.5-percent growth in the second quarter of 2017, the government announced Thursday.
The Philippines' gross domestic product is lower than the 7.1-percent growth in the same period last year but slightly higher than the 6.4-percent growth in the first quarter of 2017, the Philippine Statistics Authority said.
Socioeconomic Planning Secretary Ernesto Pernia said that the country remains one of the best performing economies in Asia with the latest economic data.
The Philippoine economy is on track to meeting its full year-on-year growth of 6.5 to 7.5 percent, Pernia said at the news conference.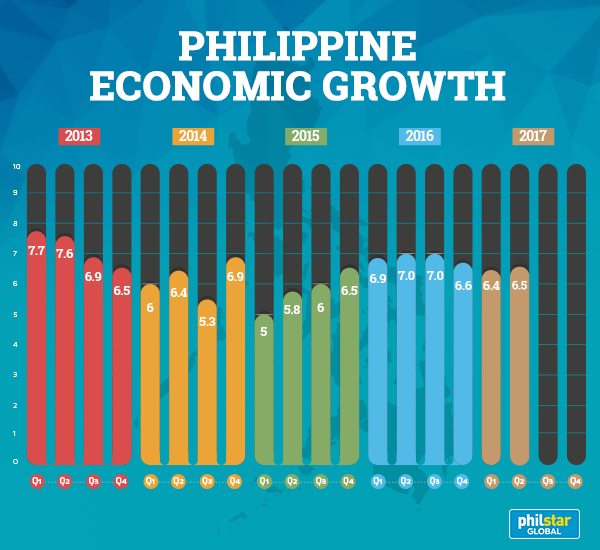 "We have overtaken Vietnam's 6.2-percent growth and Indonesia's 5-percent growth rate. This puts the country as either the second or the third fastest growing major Asian economy next only to China whose growth rate was 6.9 percent in the second quarter," Pernia said.
Malaysia and Thailand are yet to release their data but are expected to be be lower than the the Philippines, Pernia said.
Pernia noted that the Aquino administration did well in terms of establishing macroeconomic fundamentals while the Duterte administration sustained good policies and projects.
National Statistician Lisa Grace Bersales announced that the net primary income for the rest of the world grew by 8.6 percent, driving the gross national income to expand by 6.8 percent.
"NPI posted a growth of 6.9 percent also lower than the one recorded last year of 7.7 percent growth for the same semester last year. As a result, the gross national income grew by 6.5 percent in the first semester of 2017," Bersales said.
Among major economic sectors, the industry sector recorded the fastest growth of 7.3 percent followed by the services sector with 6.1 percent and agriculture with 6.3 percent, which rebounded from its 2.0-percent decline last year.
The country's per capita GDP grew by 5.0 percent with a projected population reaching 104.5 million in the second quarter.
The services sector had the highest contribution to the GDP growth with 3.5 percentage points, followed by industry with 2.5 percentage points and agriculture with 0.5 percentage point.
"On the demand side, intellectual property products recorded the highest growth of 68.3 percent followed by export of goods at 23.0 percent, imports of goods at 20.6 percent and imports of services 10.7 percent," Bersales said.
Major contributors to the GDP growth from the expenditure side were household final consumption expenditure (3.9 percent), durable equipment (1.1 percent) and government final consumption expenduture (0.9 percent).
Net exports, on the other hand, pulled down the GDP growth by 0.4 percentage points.
Per capita GNI grew by 5.3 percent while per capita household final comsumption expenditure slowed down to 4.4 percent, according to Bersales.