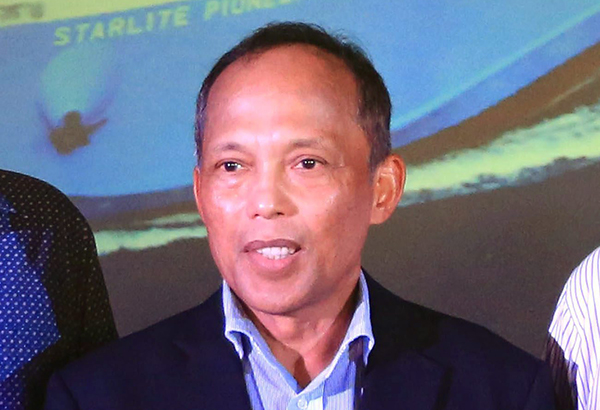 "Being aware of the energy needs of today, I am optimistic that the necessary technological progress in renewable energy will one day be made. Until that day comes, conventional energy will have a role to play," Cusi said in his speech during the 1st East Asia Energy Forum yesterday. File
Conventional power sources indispensable
MANILA, Philippines - Conventional energy such as coal and liquefied natural gas (LNG) remains an indispensable power source in meeting the country's economic potential and achieving a carbon-free energy future, Energy Secretary Alfonso Cusi said yesterday.
"Being aware of the energy needs of today, I am optimistic that the necessary technological progress in renewable energy will one day be made. Until that day comes, conventional energy will have a role to play," Cusi said in his speech during the 1st East Asia Energy Forum yesterday.
But while renewable energy costs are falling, he said the intermittent nature of certain renewable technologies and high battery storage costs mean it is not often a feasible or reliable source of baseload power.
"With the Philippine direction towards energy neutrality, we cannot—at the moment—disregard the inclusion of conventional energy in our energy mix, particularly natural gas. They serve as an important role in our daily lives regardless of the issues and concerns arising from them and that we also keep on addressing and resolving," the energy chief said.
He said conventional energy is the benchmark that renewable energy will need to meet or surpass in order to be a sustainable solution to the world's energy needs.
As an example, a power plant in Japan has an efficiency rate of 45 percent compared with the below 30 percent efficiency rate of solar panels.
And until renewable energy plants generate higher efficiency levels, conventional energy will remain critical in providing reliable power supply.
"Ultimately, conventional energy is our bridge to a carbon-free energy future. I don't know when that will happen. But until it does, it is clear that conventional energy will provide the reliability, security and diversification we need to encourage socio-economic growth," Cusi said.
"This in turn will make it more conducive for investments into more sustainable and efficient technologies. Moreover, direct competition between conventional and renewable energy will encourage rapid improvement in renewable technologies," he added.
In order to comply with the country's climate action of reducing carbon emissions, the Department of Energy is pushing for the phaseout and upgrade of coal-fired power plants, as well as the development of critical coal technology, which is being done in other countries such as China, Japan and India.
"We're trying to replicate this creative approach in the Philippines, by phasing out old and inefficient generation facilities, and promoting critical coal-fired plants. This, among other efficient technologies, will allow developing nations to reduce their impact on the environment, providing alternative short- to medium-term solutions to prohibitively costly new energy sources that are more suited for long-term scenarios," Cusi said.