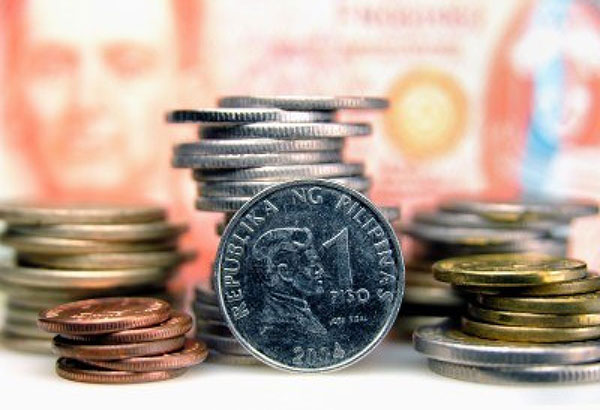 According to the Budget of Expenditures and Sources of Financing (BESF) document of the DBM, the proposed budgetary support to state corporations for 2018 has been pegged at P162.55 billion, higher by almost 20 percent than the P135.51 billion programmed for this year. File
GOCC subsidies to take up P162.55 B of 2018 budget
MANILA, Philippines - The national government has proposed to set aside P162.55 billion in subsidies for government-owned and -controlled corporations (GOCCs) in 2018, data from the Department of Budget and Management (DBM) showed.
According to the Budget of Expenditures and Sources of Financing (BESF) document of the DBM, the proposed budgetary support to state corporations for 2018 has been pegged at P162.55 billion, higher by almost 20 percent than the P135.51 billion programmed for this year.
The increase was partly brought about by the provision of subsidies to government financial institutions, namely the Development Bank of the Philippines (DBP) and the Land Bank of the Philippines, according to the Department of Finance.
The two banks were not allocated with any budgetary support this 2017.
Finance Secretary Carlos Dominguez said both banks would receive subsidies next year to beef up their respective capitals and ensure their capacity to implement programs.
The LandBank will receive the third largest subsidy of P25.62 billion to support the bank's social and lending programs.
"The P25 billion is really for the complimentary programs because of the TRAIN (Tax Reform for Acceleration and Inclusion Act)," National Treasurer Rosalia De Leon said.
"We have about P24.5 billion that would be for the implementation of LandBank for the CCT (conditional cash transfer) program, and then additional P1.1 billion for the PUV (public utility vehicle) program," she said.
The proposed subsidy for the DBP next year amounts to P1.13 billion.
"DBP is now reorienting its activities to become an infrastructure bank and you have to move forward in the construction industry. This infra program is very large so you need a lot of funds, so it really makes sense for us to invest," Dominguez said.
"This is really an investment to keep them healthy, as well as, to make sure that they can move forward," he said.
The biggest allocation for government subsidies in 2018 will go to the Philippine Health Insurance Corp. with P57.13 billion, up 7.34 percent from P53.221 billion last year.
This was followed by the National Irrigation Administration with P40.87 billion. Another P7 billion will be given to the National Food Authority, while P3.5 billion will be provided to the Philippine Crop Insurance Corp.
The national government provides subsidies to state firms to cover their funds for programs and projects, as well as operational expenses.