Philippines a net gainer from peso depreciation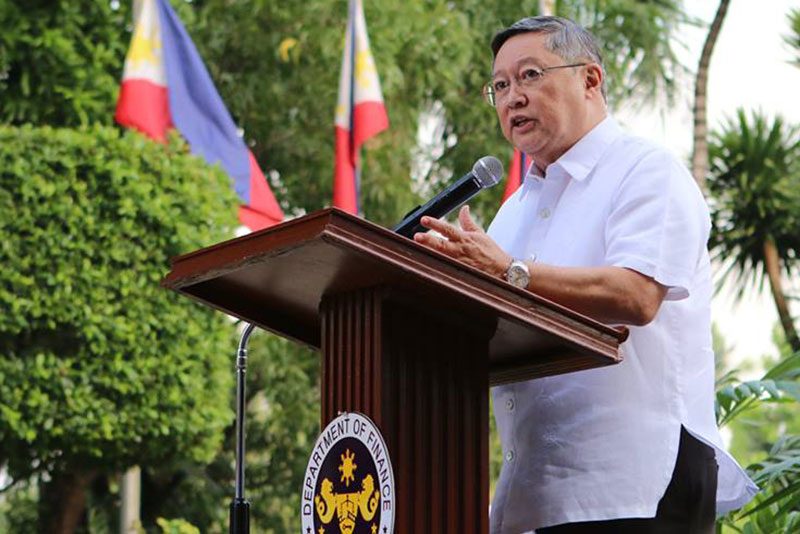 MANILA, Philippines - The economy stands to gain more from a depreciating peso, the Department of Finance (DOF) said.
In an interview, Finance Secretary Carlos Dominguez said the Philippines is a net gainer from peso depreciation as the rise in revenue outpaces the increase in disbursements for every peso shed by the local currency against the dollar.
"It's a net gain anyway. Some people are not gonna like it but I think the majority are going to benefit," Dominguez told reporters.
According to a sensitivity analysis prepared by DOF chief economist Gil Beltran for 2018, the government could earn P9.5 billion for every P1 depreciation in foreign exchange. This is higher than the P2.1 billion increase in costs a P1 depreciation could cause the government.
This means the government generates a surplus of P7.4 billion for every peso depreciation against the dollar.
According to Dominguez and Beltran, revenue streams that benefit from a weakening peso includes import taxes collected by the Bureau of Customs, remittances from overseas Filipino workers and the business process outsourcing (BPO) sector.
"For the economy, is it really bad to have a currency that is slightly undervalued? Just think how much more pesos are coming from both BPO and the OFWs. That is more than $50 billion a year from both of them.
The peso closed at 50.53 to $1 last Thursday, the lowest since the currency closed at 50.54 last Sept. 11, 2006.
It slightly recovered on Friday to settle at 50.47 to $1, but opened at an intraday low of 50.60 to $1 in the morning.
"A lot of these movement in currency is really dictated abroad. It's not so much what we are doing or what we're not doing," Dominguez said.
"The US is the one changing their interest rates, they just raised it one more time recently. Looks like they want to do another one within the year," he said.
Bangko Sentral ng Pilipinas (BSP) Deputy Governor Diwa Guinigundo said the demand for dollars from banks' corporate clients have gone up as it was the end of the quarter and semester.
"This time is the quarter and semester end so banks are positioning themselves accordingly," Guinigundo said in a text message.