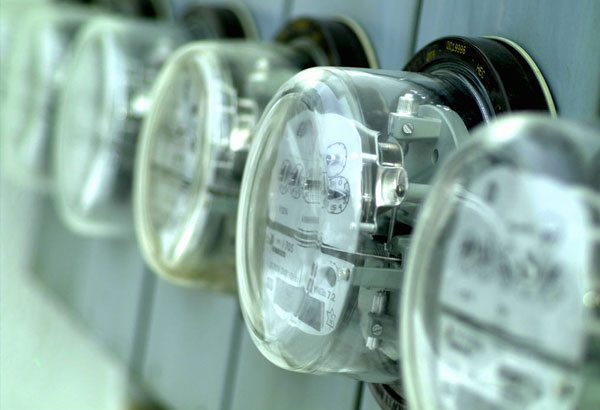 MPIC announced it has raised its stake in Meralco to 45.5 percent from 41.2 percent following a deal to purchase PLDT Communications and Energy Ventures' 25 percent interest in Beacon Electric Asset Holdings, which owns 35 percent of the power retailer, for P21.8 billion. File
MPIC boosts Meralco stake
(The Philippine Star) - June 14, 2017 - 4:00pm
Expands exposure in power sector
MANILA, Philippines - Metro Pacific Investments Corp. (MPIC) has further expanded its presence in the power sector with the purchase of additional stake in Manila Electric Co. (Meralco), in line with its goal to invest across the entire energy spectrum.
MPIC announced it has raised its stake in Meralco to 45.5 percent from 41.2 percent following a deal to purchase PLDT Communications and Energy Ventures' 25 percent interest in Beacon Electric Asset Holdings, which owns 35 percent of the power retailer, for P21.8 billion.
Upon completion, MPIC will continue to own a direct 10.5 percent interest in Meralco and, through its 100 percent interest in Beacon, a further 35 percent.
PCEV will no longer have any direct interest in Beacon, or any indirect interest in Meralco or Global Business Power Corp.
"I am pleased to announce this rationalization and simplification of our power investments. The acquisition of PCEV's remaining 25 percent in Beacon, at what I consider to be a very attractive entry price, means that for the first time we have no minority partner in our power portfolio holding company," said MPIC chief executive Jose Ma. Lim.
"We are now free to accelerate our rate of participation in the Philippine power sector building on our nationwide presence as we embrace distribution, thermal generation, renewables and energy from waste," he added.
Under the agreement, MPIC will settle the transaction in cash (P12 billion) and the balance of P9.8 billion over the next four years.
To fund the purchase, MPIC completed an overnight placing of 4.5 percent of its directly held Meralco shares for an aggregate consideration of P12.67 billion.
Meralco is the biggest electricity distributor in the Philippines while Global Power is the leading power supplier in Visayas with 852 megawatts of coal and diesel powered generating capacity at present.
Early this month, MPIC announced that Global Power had entered into an agreement to acquire 50 percent of Alsons Consolidated Resources Inc.'s coal generation portfolio holding company in Mindanao.
PCEV chairman and PLDT chairman Manuel Pangilinan said the divestment would allow the telco to focus on key priorities in its core businesses.
"While the investment is now viewed as no longer strategic, it has nonetheless been a very financially satisfying one. Proceeds from the sale will be used principally to reduce debt and to fund the ongoing network upgrade and expansion," he said.
PCEV invested in Meralco and Beacon about P24 billion since 2009.
PLDT has set a recurring core income target of P21.5 billion this year, to serve as the new base to raise profitability in the coming years.
Pangilinan earlier said the recurring core income could even be higher should asset sales take place.
PLDT chief revenue officer Ernesto Alberto said the divestment is expected to contribute to improvement in the reported recurring core income.
As of the first quarter of this year, PLDT's recurring core income reached P5.3 billion, down 26 percent from P7.2 billion in the same period last year.