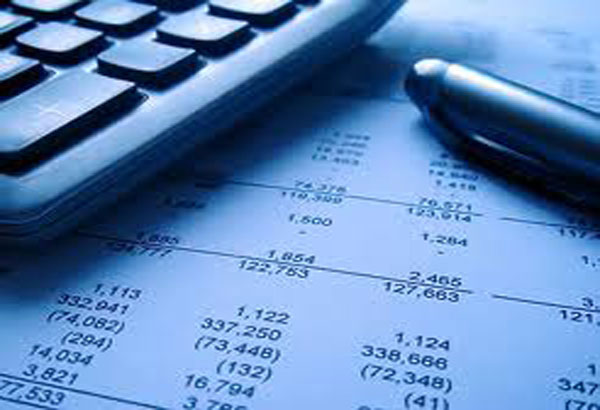 Based on DBM data, capital outlays for the month of April were propped up by capital transfer to local government units (LGUs), which grew more than two-fold to P17.2 billion from P7.4 billion posted a year ago. File
Gov't spends P50.7 B on capital outlays in April
MANILA, Philippines - The national government spent P50.7 billion for capital outlays in April 2017, up by 1.3 percent from the P50.1 billion reported the same month last year, data from the Department of Budget and Management (DBM) showed.
On a year-to-date basis, the total amount spent for infrastructure from January to April declined 1.5 percent to P192.9 billion from P195.9 billion in the same period in 2016.
Based on DBM data, capital outlays for the month of April were propped up by capital transfer to local government units (LGUs), which grew more than two-fold to P17.2 billion from P7.4 billion posted a year ago.
The DBM attributed this increase to the release of some P8.2 billion in Assistance to Disadvantaged Municipalities (ADM) during the period.
According to the agency, ADM, one of the expenditure items identified under the local government support fund, is an additional financial assistance of the national government on top of the Internal Revenue Allotment of the LGUs.
"This will fund the implementation of capital outlay projects (e.g., construction of water systems, evacuation facility, local access roads, small water impounding projects, and sanitation and health facilities) in low-income LGUs," the DBM said in a statement.
On the other hand, actual infrastructure projects and other capital outlays saw a 21.2 percent decrease during the month of April to P33.5 billion from P42.5 billion last year.
The DBM said this was mainly due to the lack of capital expenditures for the Armed Forces of the Philippines Modernization Program (AFPMP), such as the purchase of FA-50 aircraft and anti-submarine helicopters, which contributed to around P3.7 billion in disbursements for the same month in 2016.
"For this year, similar AFPMP projects are programmed in the second semester as the approval and procurement of the same are still ongoing," the DBM said.
Disbursements of the Department of Public Works and Highways (DPWH) were likewise lower year-on-year due to base effects.
"As explained earlier, the acceleration of implementation and completion of capital outlay projects prior the conduct of elections resulted to high disbursements in the DPWH in April 2016," the agency said.
Lastly, the government in April did not spend on equities, or invest in the authorized capital stock of government-owned or controlled corporations, as compared to the P200 million spent the same month last year.
The Bureau of the Treasury (BTr) earlier reported total disbursements for the month of April fell 4.5 percent to P183.1 billion from P191.6 billion last year.
The DBM said the growth of disbursements is expected to normalize in the coming months.
"The programming of big-ticket expenditures in the second semester...as well as the grant of mid-year bonus this May and the payments for completed ASEAN activities could lead to higher spending growth in the coming months," the agency said.