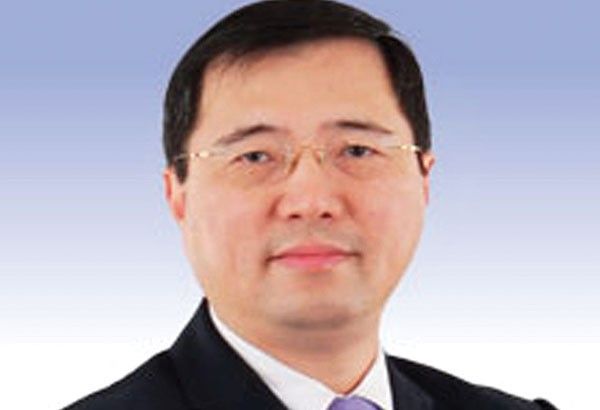 Emperador profit rises 11% in 2016
MANILA, Philippines - Emperador Inc. posted a net income of P7.7 billion last year, up 11 percent from 2015 amid successful cost-efficiency measures.
The company saw its fourth-quarter profit grow 23 percent to a record P2.8 billion.
"Driven by high-margin brandy and whisky products, we have been able to sustain our earnings growth. Our earnings growth per annum from 2011 to 2016 is 27 percent," said Emperador president Winston Co.
Co said Emperador Brandy has evolved into a global brand.
"We believe that our export business will grow over time. And with the acquisition of Fundador last year, our brandy business is stronger than ever before," Co said.
Emperador owns Emperador Distillers Inc., Scotch whisky maker Whyte and Mackay Group and Bodegas Fundador in Spain.
Last December, it acquired Mexico's top brandy in a landmark deal that marked the company's expansion into the Americas after successfully buying two iconic European liquor brands the past two years.
Emperador, through its Spanish subsidiary Bodegas Las Copas, purchased the Domecq brandies and wines of Pernod Ricard in Mexico as well as Mexican brandy brands Presidente, known to be Mexico's number one selling brandy, Azteca de Oro and Don Pedro.
Last year, Emperador completed the purchase of Beam Spain's four iconic brands – Fundador, the oldest and largest Spanish brandy in the world; Terry Centenario, the number one brandy in Spain; Tres Cepas, the largest selling brandy in Equatorial Guinea; and Harveys, the number one selling sherry wine in the world.
In 2014, Emperador bought Scotch company Whyte and Mackay, which jumpstarted the company's global expansion.
Whyte and Mackay is the fifth largest Scotch whisky manufacturer in the UK that is behind the brands Dalmore, Jura Single Malt Whisky, Mackinlay's Shackleton Malt Whisky, Whyte and Mackay Scotch Whisky, Vladivar Vodka, among others.
Emperador brands are now available in 100 countries around the world.