MPIC takes control of Delgado hospital
February 1, 2017 | 12:00am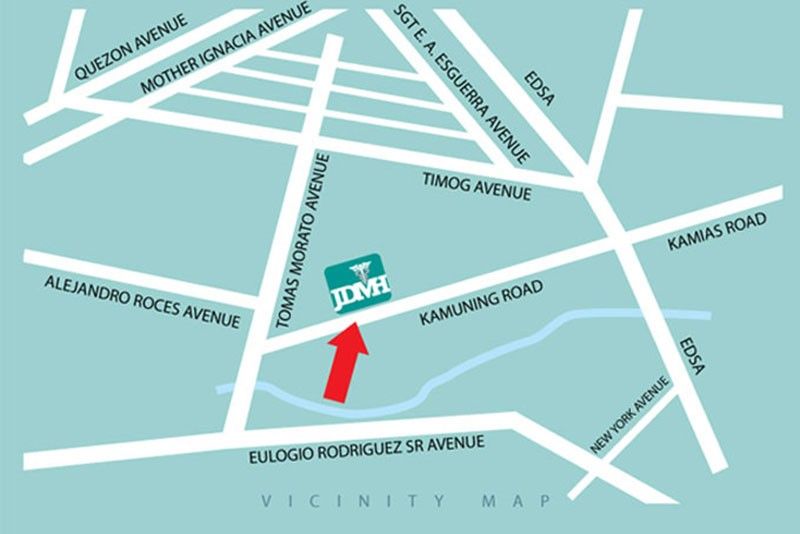 MANILA, Philippines – Metro Pacific Investments Corp. has acquired the Dr. Jesus C. Delgado Memorial Hospital (JDMH) in Quezon City for P133.5 million.
In a disclosure to the Philippine Stock Exchange (PSE), MPIC said it was subscribing to P133.5 million worth of shares, representing 65 percent of the Delgado Clinic Inc. (DCI), which operates JDMH.
"The cash infusion will enable the 68-year-old JDMH to upgrade its equipment and facilities, and expand its capacity to serve the community," MPIC said.
DCI has appointed Rolando Balburias as president and general manager of JDMH effective Feb. 1 this year. Balburias, who has extensive and relevant experience in hospital management, earned his medical degree from the University of the East and a Masters Business Administration – Health degree from the Ateneo de Manila Graduate School of Business.
Established in 1948 as The Delgado Clinic, the facility continually grew through the years and was later renamed Dr. Jesus C. Delgado Memorial Hospital in memory of its founder who is a pioneering medical board topnotcher from the University of Santo Tomas.
It is a tertiary general hospital located along Kamuning Road in Quezon City.
Ma.Violeta Delgado Cojuangco, former JDMH president, said the Delgado family would remain a significant shareholder of the hospital and continue to participate in growth and strategic plans through directorships in the board.
"We welcome the investment of MPHHI, the largest private hospital group in the country, into our hospital. This enables me to fulfill my intention to retire and pursue other personal interests, knowing that JDMH will continue to remain in very good hands," she added.
For his part, Metro Pacific Hospital Holdings president and CEO Augusto Palisoc Jr. said the company was happy with its decision to invest in DCI.
"We thank the Delgado family for allowing us to invest in their hospital, which we consider to be one of the icons in the industry. We hope to continue the fine services that JDMH has provided its patients and their families, and further expand its capacity and capabilities, building from its traditional roots into the best Women's Health facility serving Quezon City and surrounding areas, always bearing in mind that we will try to live up to, and preserve, the legacy of Dr. Jesus C. Delgado," he said.
JDMH is MPHHI's eighth hospital in Metro Manila, joining Makati Medical Center, Asian Hospital, Cardinal Santos Medical Center, Manila Doctors Hospital, De Los Santos Medical Center, Our Lady of Lourdes Hospital and Marikina Valley Medical Center.
MPHHI also has five provincial hospitals namely Davao Doctors Hospital, Riverside Medical Center in Bacolod, Central Luzon Doctors' Hospital in Tarlac, West Metro Medical Center in Zamboanga and Sacred Heart Hospital in Malolos, Bulacan.
Completing MPHHI's healthcare portfolio are primary care clinic Megaclinic in SM Megamall Ortigas, and two healthcare colleges Davao Doctors College and Riverside College in Bacolod.