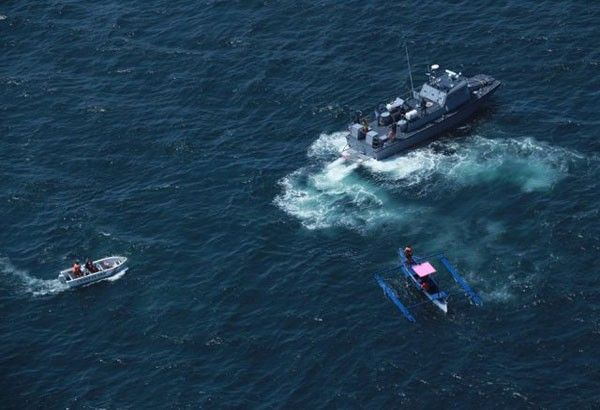 A Philippine Navy MPAC
File photo
Between comfort and growth
-
Francis J. Kong
(The Philippine Star) - September 4, 2016 - 12:00am
Conflicts are good. Yes, you heard me right. When there is no conflict, there will be no creativity.
What is conflict anyway? Conflict, in its simplest definition, is having two matters wanting to occupy the same place at the same time.
In business, when there is no conflict, there will be no drive, no creativity and no passion to make things better. This is the problem in business meetings. When the big boss is there, his tendency is to dominate the conversation. Others will just listen and give a token nod of the head, displaying agreement. Although the reality is that they may think that the boss' idea sucks and they just keep quiet. If this is the culture in your business organization, you may be in trouble.
People need to have conflicts. These are conflicts in ideas but not conflicts on personalities.
Argue. Disagree. Speak out. Contradict. Fight over ideas. But once a consensus or an idea is agreed upon, then everyone in the team should support the decision. When this is done, then everyone is now armed with options.
This same principle applies to our quest for personal growth and development. We are always comfortable staying in the company of people who agree with us. But we always grow in the company of people who do not.
The problem is that some people do not know how to handle healthy disagreements. They need to be right all the time. They have to have the last word even though their idea sucks.
They refuse to accept good ideas not because the counter argument offers merits but simply because the idea contradicts theirs. Therefore, they are more concerned with their egos than the merits of the case.
This situation exacerbates especially if a junior member of the team, a person with a lower rank in a corporate food chain, gives a brilliant idea in which big, seasoned managers did not think of. And their immediate response is: "What does this young kid know anyway?"
Disagreement is good. However, if your people are not weighing in on the topic of the discussion, they will never arrive at a committed decision. And it is the job of the leader to spur this healthy mental exercise.
Good leaders are always open to ideas and they are not threatened when others challenge theirs. They are constantly on the quest to learn.
Some people cannot argue well. They simply increase the volume of their voice. This is not healthy and it does not improve things. Rather than increasing the volume of the voice, they simply need to improve their arguments and make a better case for their ideas.
Do not resent disagreements. We should use it to spur us to deeper thinking and assessment and when others are right, we need to have the humility to alter our beliefs and to change for the better.
Here is a reminder: "There is something wrong with you if you want to be right all the time." While here is a thought to consider: According to business guru Patrick Lencioni, "Great relationships always involve people who can passionately disagree with one another".
A few years ago in a conference in New York, I hear him tell this story and never forgot it. Patrick says, "A couple divorced. Their marriage did not work out." The man talked to Patrick and said, "Patrick, I always thought that you and Laura had a bad relationship because you constantly argue. After the divorce, I just realized that my wife and I had a bad relationship because we could not disagree!"
It is apparent that the same principle applies to marriage as well. It is comfortable to be with those who constantly agree with us but it is through the disagreements of others that make us grow. And with this, I hope you do agree.
("Will To Win" is a conference that will be held on Oct. 1, 2016, 1-6 p.m. at Crowne Plaza Hotel. Be inspired and learn from speakers Francis Kong, Randell Tiongson, Gretchen Ho and Carlo Ople as they share principles and experiences on how to win in business, finance, career and social media. For further inquiries contact Michael at +63916-187-1506 or call Trisha/April at +63928-559-1798 for details)