Who's who in APEC Philippines Leaders' Summit 2015
MANILA, Philippines - A host of different leaders are in Manila to attend the two-day Asia-Pacific Economic Cooperation (APEC) Leaders' Summit beginning today. Among those who have confirmed their attendance are a heartthrob, a billionaire, an iron lady, an economic manager, a strongman's son, a strongman's daughter, and a host of other characters, including our own President Benigno S. Aquino III.
Some of these leaders are quite new in their position as leader of their respective countries; others have ruled for years. While they are known for their political and economic leadership and game-changing policies, some have their fair share of controversies to their name. Get to know the 21 APEC heads of state and heads of government.

AUSTRALIA
Prime Minister Malcolm Turnbull
Leader since September 15, 2015
Prior to becoming Australia's Prime Minister, Turnbull served as Environment Minister under John Howard and as Communications Minister under Tony Abbott. In the latter administration, he spearheaded the development of the National Broadband Network (NBN) that will provide Internet access to millions of Australians. Turnbull is in favor of same-sex marriage and promotes women's rights in government. Last September, he ousted Abbott in a vote to become the Liberal Party leader and Prime Minister after a leadership spill.

BRUNEI DARUSSALAM
Sultan Hassanal Bolkiah
Leader since October 4, 1967
Bolkiah is one of the world's richest people, with an estimated net worth of $20 billion as of 2008. He took over as Brunei Darussalam's sultan after his father's abdication in 1967. As his father did, he continued to develop the country's oil and gas industry, proceeds from which were used by the government to reform its educational, health care, defense and welfare systems. This enabled Brunei to grow into one of the most economically progressive countries in Southeast Asia. Lavish and opulent in his lifestyle, Bolkiah has the world's largest collection of rare and expensive cars, including a Rolls-Royce covered in 24-carat gold. He also flies his own Boeing 747 during international trips.

SOUTH KOREA
President Park Geun-hye
Leader since February 25, 2013
A career politician, Park is the daughter of former South Korean Dictator Park Chung-hee. Prior to her election in 2013, she was chairwoman of the conservative Grand National Party (2004–2006, 2011–2012) and member of the Korean National Assembly (1998–2012). While constantly hounded by criticisms of her late father's coup and dictatorial rule, she enjoyed popularity at home which led to her election as South Korea's first female president. In that capacity, she tried to balance South Korea's relationship with the West as well as neighbors China and Russia, while working to ease tensions with North Korea.

CANADA
Prime Minister Justin Trudeau
Leader since November 4, 2015
Dashing and youthful Trudeau is currently the youngest Canadian prime minister since Joe Clark in 1979. He is also the first child of a previous Prime Minister, Pierre Trudeau, to become prime minister. Before becoming Canada's leader, he served as parliamentary representative of Montreal's Papineau district from 2008 to 2015 as well as leader of the opposition Liberal Party since 2013. Trudeau identifies as feminist and has a pro-choice stance in abortion issues. He has also expressed interest in the legalization of marijuana in Canada.

MALAYSIA
Prime Minister Najib Razak
Leader since April 3, 2009
Razak is the eldest son of the country's second Prime Minister Abdul Razak Hussein and a member of the United Malays National Organization (UMNO), Malaysia's largest party which has dominated the country's politics since independence.
He first served under Mahatir Muhammad as Defense and Education Minister. He was also Abdullah Badawi's deputy Prime Minister. As Prime Minister, he maintained UMNO's grip in power through a series of sedition charges against opposition figures, including opposition leader Anwar Ibrahim. He also fostered national unity through his 1Malaysia philosophy, while pursuing economic liberalization and privatization. Recently, he has been accused of corruption in relation to the 1Malaysia Development Berhad scandal.

CHILE
President Michelle Bachelet
Leader since March 11, 2014
Bachelet is Chile's first woman head-of-state. She first won the presidency in 2006, serving until her defeat against Sebastian Piñera in 2010. Before her election, she was Health Minister and Defense Minister under Ricardo Lagos' administration.
After her electoral defeat in 2010, United Nations (UN) Secretary General Ban Ki-moon appointed her Executive Director of the UN Entity for Gender Equality and the Empowerment of Women (UN Women), a position she held until March 2013. Last year, she ran for a second presidential term, beating Piñera. A socialist politician, Bachelet instituted wide ranging reforms in social services to meet the needs of Chileans, including reforming the pension system, promoting women's rights, and recognizing constitutionally the rights of the indigenous Mapuche people.

MEXICO
President Enrique Nieto Pena
Leader since December 1, 2012
One of Mexico's youngest presidents, Nieto ran in 2012 on a platform of economic reform and the continuation of Mexico's war against drugs and gang violence. Despite his election, drug cartels and gang violence still pervail in several Mexican provinces. In 2014, the mass kidnapping and killing of 43 young men in Iguala, Guerrero State, as well as the subsequent arrest and escape of Sinaloa drug cartel leader Joaquin "El Chapo" Guzman led to criticisms of his handling of the "NarcoGuerra". Prior to being president, Nieto was state deputy (2003–2005) and governor (2005–2011) of the State of Mexico.

CHINA
President Xi Jinping
Leader since March 14, 2013
The son of a Communist revolutionary figure, Xi grew up under the tumultuous environment of Mao Zedong's Cultural Revolution (1966–1976). After his father's imprisonment in 1968 as part of Mao's purge, Xi was sent to the countryside as part of Mao's reeducation program. Determined and hardworking, Xi obtained a chemical engineering degree from Tsinghua University.
His rise to power began when he became a member of the Political Standing Committee in the 17th Party Congress (2007) which eventually led to his election as Vice President (2008–2013). In 2013, he was elected Party general secretary, paramount leader, and president. Since then, Xi has consolidated power around him, and cracked down on alleged corruption within the Party. He has also called for massive economic and legal reforms. China under Xi has also been criticized for its increased military posturing and build-up in the South China Sea and East China Sea, angering neighboring countries such as Vietnam, Japan, and The Philippines.

NEW ZEALAND
Prime Minister John Key
Leader since November 19, 2008
Key was elected New Zealand's Prime Minister amid the Global Economic Recession that affected the country. He was a member of parliament for Helensville, Auckland since 2002 and leader of the opposition National Party from 2006 to 2008. Under his administration, the Christchurch Earthquake struck the country, causing widespread damage and claiming hundreds of lives. He steered the country's economy toward reconstruction and recovery in the aftermath of the earthquake. He also announced the withdrawal of New Zealand's troops from Afghanistan and encouraged a greater role for the country in global affairs by vying for a UN Security Council seat and promoting the Trans-Pacific Partnership (TPP) with the US.

HONG KONG, CHINA
Chief Executive C.Y. Leung
Leader since July 1, 2012
Leung is Hong Kong's third Chief Executive. Before his election, he was Secretary General of the Hong Kong Basic Law Consultative Committee (1988–1990), convenor of the Executive Council of Hong Kong (1998–1999) and member of the National Standing Committee of the Chinese People's Political Consultative Conference (CPPCC) from 1999 to 2012. After his election in 2012, Leung was viewed by democratic elements in Hong Kong as largely pro-China in stance. Under his watch, the Umbrella Revolution occurred in 2014 following his government's rejection of proposed electoral reform bills that would have allowed universal suffrage in Hong Kong.

PERU
President Ollanta Humala
Leader since July 28, 2011
A former army commander and coup leader, Humala led the Peruvian government's fight against the Maoist Sendero Luminoso (Shining Path) rebel group in the '90s. He also led a failed uprising against former dictator Alberto Fujimori.
Following Fujimori's downfall in 2000 due to corruption scandals, Humala was freed from prison and reinstated in the Army. In 2011, he ran for president, declaring himself an ally of center-left Latin American leaders like Brazil's Luis Inacio Lula da Silva. He won in a tight race against Fujimori's daughter Keiko. Following his victory, Humala's programs centered on creating new jobs and attracting foreign investment to the country while continuing populist policies of providing social services to Peruvians.

INDONESIA
President Joko Widodo
Leader since October 20, 2014
Widodo, also known for his moniker, Jokowi, is the first president of Indonesia who did not come from a military background or from the country's traditional political families. Before his election in 2014, he was Mayor of Surakarta, Indonesia (2005–2012) and Governor of Jakarta (2012–2014). In his capacity as mayor, he turned Surakarta into a center of Javanese culture, which attracted foreign investment and tourism. As Jakarta governor, he instituted major social, economic, health and transportation reforms. He was a hands-on leader, personally visiting poor communities to learn about their needs and criticisms, an action far from the traditional politicians of his time.
Widodo has confirmed that he will not attend the summit but has sent Vice President Jusuf Kalla and Trade Minister Thomas Trikasih Lembong.

RUSSIA
President Vladimir Putin
Leader since May 7, 2012
Putin is the world's most powerful man as of 2015, according to Forbes magazine. The former KGB officer and Deputy Chief of Staff of President Boris Yeltsin rose to power when he headed the Federal Security Service or FSB. Subsequently, his control of the security apparatus led to his election as Prime Minister of Russia in 1999–2000 and from 2008–2012. Described by political analysts as a Machiavellian politician, Putin was highly criticized for returning Russia to its former Soviet-era political atmosphere, the country's poor human rights record, his mismanagement of the Russian economy, involvement in wars in Ukraine and Syria and the annexation of Crimea in 2013.
Putin has announced his non-attendance in the summit and will be represented instead by Prime Minister Dmitry Medvedev.

JAPAN
Prime Minister Shinzo Abe
Leader since December 26, 2012
Abe is Japan's most invigorating leader in the 21st century. He is popular for his improvement of Japan's economy through a policy of combining increased government spending with unprecedented monetary easing (also known as "Abenomics"). He first became Prime Minister from 2006 to 2007.
While popular at home, Abe has been criticized for his right-wing nationalist views especially in light with China's peaceful rise. Under his second term as Prime Minister, Japan eased constitutional restrictions, allowing Japan's Self-Defense Forces to be deployed abroad as well as permitting foreign sales of Japanese military hardware. He has often been criticized for his non-recognition of comfort women during World War II and visits to the Yasukuni Shrine for deceased war criminals.

SINGAPORE
Prime Minister Lee Hsien Loong
Leader since August 12, 2004
Lee is Singapore's third Prime Minister and eldest son of the country's first Prime Minister Lee Kuan Yew. Like his father and his predecessor, Goh Chok Tong, Lee continued Singapore's political and economic transition from a colonial outpost into a prosperous, modern city-state.
Among his programs include the construction of several infrastructures and integrated resorts that would attract foreign tourists and investors in the city. He also campaigned for stricter tax collection and increased welfare subsidies for ordinary Singaporeans.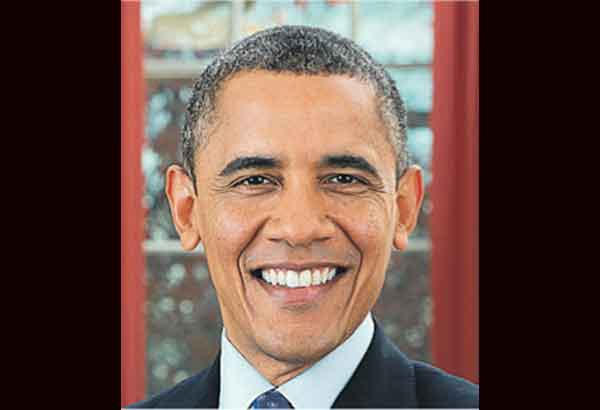 UNITED STATES OF AMERICA
President Barack Obama
Leader since January 20, 2009
As the first African-American president of the US, Obama promoted widespread changes in American domestic and foreign policy. He inherited a nation gripped by economic recession and thus signed an economic stimulus legislation that created new investments and jobs as well as provided tax reliefs and assistance to Americans. However, while he reversed much of his predecessor's policies in the War on Terror, such as withdrawing US troops from Iraq, the continuous spread of Islamic fundamentalism has forced his administration to continue its involvement in counter-terrorism abroad, especially in the ongoing Syrian Civil War.
Economically, the Obama administration worked to counter China's increasing economic and political clout through the establishment of the Trans-Pacific Partnership (TPP), a free trade agreement between 12 Pacific Rim countries.

VIETNAM
President Truong Tan Sang
Leader since July 25, 2011
Truong Tan Sang was a former communist fighter imprisoned by US-backed South Vietnam government during the Vietnam War. As a member of Vietnam's Communist Party, he served as Party Chief and Mayor of Ho Chi Minh City. While he was elected to the largely symbolic position of president in 2011, he remains the number two in-charge of the Communist Party.
Under his presidency, Vietnam faced a balancing act with reestablishing relations with the US and maintaining relations with staunch ally Russia amid neighboring China's military posturing in the South China Sea. Among the manifestations of restored US-Vietnam ties was the country's recent membership to the Trans-Pacific Partnership.

PHILIPPINES
President Benigno Aquino III
Leader since June 30, 2010
The only son of former democracy icons, Aquino ran in 2010 on an anti-corruption platform. As president, his crackdown on corruption led to charges in the anti-graft court against former President Gloria Macapagal-Arroyo and several other politicians.
Coinciding with his anti-corruption drive, Aquino promoted a policy of inclusive growth through a series of fiscal, economic, educational and social reforms and set-off the modernization of the armed forces.
Under Aquino, the Philippines experienced stellar economic growth. In 2013, the country's Gross Domestic Product (GDP) grew to 7.2 percent — the second highest in Asia after China — and still continues its impressive performance despite the global economic recession. The country's investment grade among credit rating agencies such as Standard & Poor's, Fitch, and Moody's also significantly improved under his administration.

CHINESE TAIPEI
President Ma Ying-jeou
Leader since May 20, 2008
A former Justice Minister and Mayor of Taipei, Ma was elected president in 2008 with a platform of restoring the nation's rapid economic growth in the '80s and '90s by improving relations with China. Among his programs to improve cross-border relations include opening of more airline flights between Mainland China and Taiwan, lifting of trade restrictions, and promoting shopping links between the two countries. Last month, Ma met with Chinese President Xi Jinping in Singapore to foster better ties between the two nations. The meeting was the first between the leaders of the two countries since 1949. Ma will be represented in the summit by former Vice President Vincent Siew.

THAILAND
Prime Minister Prayuth Chan-ocha
Leader since May 22, 2014
The former Army Commander-in-Chief seized leadership of the government amid Thailand's political turmoil in 2013 between supporters of former Prime Minister Yingluck Shinawatra and several opposition parties such as the People's Democratic Reform Committee and the Democratic Party. Following his military coup, he introduced an interim constitution that granted him sweeping powers and amnesty for staging the coup. He also handpicked members of the Thai parliament that elected him Prime Minister. Following his election, he suppressed all forms of dissent, cracked down on media entities that criticized the government, introduced Internet censorship and banned political gatherings.

PAPUA NEW GUINEA
Prime Minister Peter O'Neill
Leader since August 4, 2012
O'Neill, a former businessman, was elected Prime Minister of Papua New Guinea following his predecessor Michael Somare's resignation due to health reasons. Prior to his election, he was Somare's Finance minister and was responsible for several economic reforms that allowed for more foreign investments in mining and natural gas to enter Papua New Guinea.