More delay, more traffic
A frustrated daily commuter sent us an e-mail vociferating that traveling to work is increasingly like going on the road to Calvary almost every day. What would normally be a 30-minute ride from Quezon City to Makati via EDSA is now an everyday nightmare taking two to three hours to reach one's destination because of the crawling pace. "I always experience knots of pain in my chest just thinking of the enormous amount of time, money and gasoline I waste on the road every single day," he said.
Unfortunately for this reader and millions of Metro Manila commuters, the traffic nightmare is not about to end because the NLEX-SLEX road connector project that would help decongest EDSA and other major thoroughfares has been delayed once again. The DOTC road project that would connect the North and South Luzon Expressways and reduce the usual two-three hour travel time from Buendia to Balintawak to 20 minutes or less, will revert to a Swiss challenge following a DOJ ruling that said the NEDA Board made a major mistake.
The problem has been thrown into the lap of DPWH Secretary Babes Singson who admitted that the Swiss challenge could take a minimum of three months – although there is a big possibility that the process could stretch to a year. Investors are certainly not happy with the way big ticket infra projects under Transportation Secretary Jun Abaya keep getting postponed or suspended because of legal impediments.
One other clear example is the MRT-LRT common station project that has been delayed for almost a decade because the DOTC-LRTA suddenly decided to change the project location from SM North EDSA to Trinoma. According to DOTC insiders, SM Prime Holdings has a legal claim to the project because of the memorandum of agreement signed with government in 2009 specifying the location as SM North Edsa Mall, and for which the mall developer group has already spent money for naming rights and initial construction prep work.
Like the NLEX-SLEX connector project, the MRT-LRT common station project is supposed to provide a comprehensive public transport system that would decongest traffic along EDSA, aside from making it more convenient for the passengers to transfer from one station to another. Everyone knows that a major reason for the congestion in the streets is the heavy volume of vehicles. More than one million vehicles ply Metro Manila roads everyday with almost half a million of them traversing through EDSA.
With no additional major roads being constructed to manage the 200,000 estimated vehicles that get added on the streets every year, majority of which end up in Metro Manila, traffic can only get worse with no end in sight. There are currently 20,000 colorum buses. Why can't we get rid of them?
And now comes this brilliant idea from LTRFB chairman Winston Gines allowing provincial buses back on EDSA, with the buses allowed to operate outside the approved routes with the suspension of out-of-line violations – despite the warning of MMDA chairman Francis Tolentino (who we are told was not properly informed about this LTFRB order) that this will aggravate traffic in the metropolis. We can expect a lot more of the road rage that happened the other week.
Green activists derail power projects
Energy Secretary Jericho Petilla has warned of rotating blackouts that could last up to three hours next summer due to a shortfall of 500 megawatts, while the European Chamber of Commerce estimates the power deficit to be around 400 MW. Whether the shortfall is 400 or 500 MW, the people of Luzon will soon get a taste of what Mindanaoans have been suffering for the past five years putting up with 10-hour brownouts.
The continuing power crisis could have been averted if only these so-called "green warriors" were not so green, failing to realize that an increasing population plus economic development would also increase demand for electricity. Unfortunately, no new plants were built since the construction of the Steag Mindanao coal plant in 2006 because environmentalists, leftists, even the church have been quick to oppose the idea even if the proposals are environment friendly – resulting in costly delays that gave rise to the power shortage in Mindanao.
And to think that as early as 2008, the late Energy Secretary Angelo Reyes already warned about the depletion of energy supply by 2012, urging authorities to put up new power plants to ensure adequate supply and reserves. Private power companies have been coming up with proposals to build coal plants since coal is still the most viable and affordable option compared to more expensive sources like gas/fossil fuel. Hydro is not also very viable considering El Niño episodes because of climate change.
In 2011, a 600 MW coal fired power plant was about to start construction in Subic but opponents managed to get the Supreme Court to issue a "Writ of Kalikasan," effectively putting a halt to the construction. Had the project proceeded as scheduled in 2011, the plant would most likely have been running within this year generating 600 megawatts – more than enough to cover the anticipated 500 MW shortfall for 2015.
Bring out the colors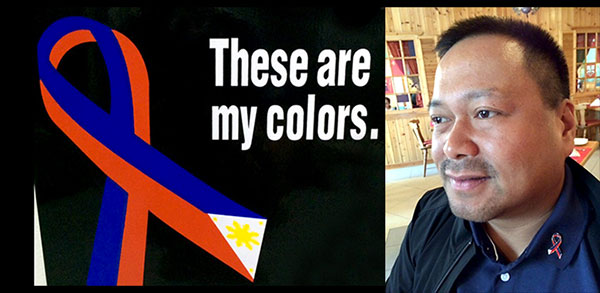 Opposition Senator JV Ejercito has decided to support the call of Netizens to show unity by wearing a ribbon pin with the colors of the Philippine flag. There has been a growing movement for the President to stop wearing the yellow ribbon since it is seen as divisive and partisan, with people saying P- Noy is president of all Filipinos, not just of his "yellow army of supporters."
JV – who was seen distributing ribbons with flag colors – is set to deliver his response to the president's SONA through a speech titled "The Real Score."***
Email: [email protected]