EDITORYAL - Leksyon sa nahagsang taytayan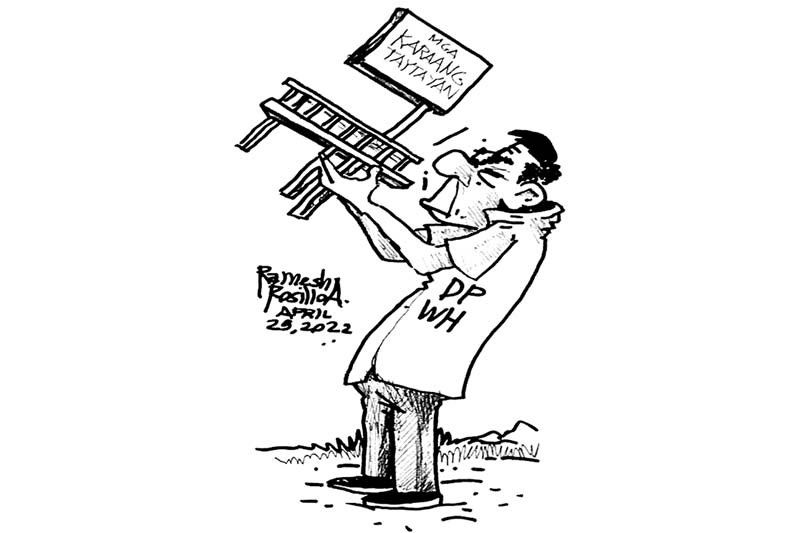 Angay kapunitan og leksyon sa gobiyerno ug sa mga gitahasang ahensiya niini ang nahitabong trahedya didto sa Luay, Bohol human nahagsa ang usa sa mga karaang taytayan sa maong probinsya nga gikamatay og upat ka tawo, lakip ang usa ka langyaw nga turista.
Ang maong taytayan ginama sa puthaw nga naa nahimutang sa Brgy. Poblacion Ubos sa Loay. Sa tupad niini ang hapit na sab mahuman nga bag-ong Clarin Bridge nga gikatakdang buksan ug magamit na karong bulan sa Hunyo ning tuiga.
Onse ka mga sakyanan nga dunay kargang mga tawo ang nangatagak sa suba, 20 ka tawo na ang naluwas apan upat ang kompirmadong patay, lakip ang usa ka Austrian tourist.
Walay nagtuong mahagsa kini tungod kay kanunay mang giagian ug wa man say pahibalo nga dili na kini paagian. Tanang mga taytayan dinhi sa Pilipinas dunay nakapaskin nga kapasidad, o kun pila ray kaya niining gibug-aton.
Basi sa talaan, dunay dul-an 8,500 ka taytayan sa tibuok Pilipinas. Sagolsagol kini, dunay ginama sa puthaw sama sa nahugno sa Loay, mga kongkreto ug duna say mga ginama pa gihapon sa mga kahoy sa mga hilit-hilit nga mga barangay.
Ang Department of Public Works and Highways maoy nagtukod ug nagmentinar sa mga taytayan ug mga highways sa nasud. Ang ilang mga eksperto maoy nasayod kun pilay kapasidad niini.
Duna bay tinuig nga inspeksyon nga gihimo aning nahagsa nga taytayan? Kun duna man, gisunod ba gyud kaha ang mga pasidaan sama sa load limit, gisunod ba kaha kini sa mga motorista?
Wala bay otoridad nga pwedeng mokontrol sa mga sakyanan nga molabang-labang sa mga taytayan ilabi na kun kini karaan ug talandugon na?
Unsa kahang mga lakang ang buhaton sa DPWH ug sa mga lokal nga kagamhanan aron dili sab kini mahitabo sa uban pang mga karaang taytayan?