Paracetamol gipanagoan?
January 19, 2022 | 12:00am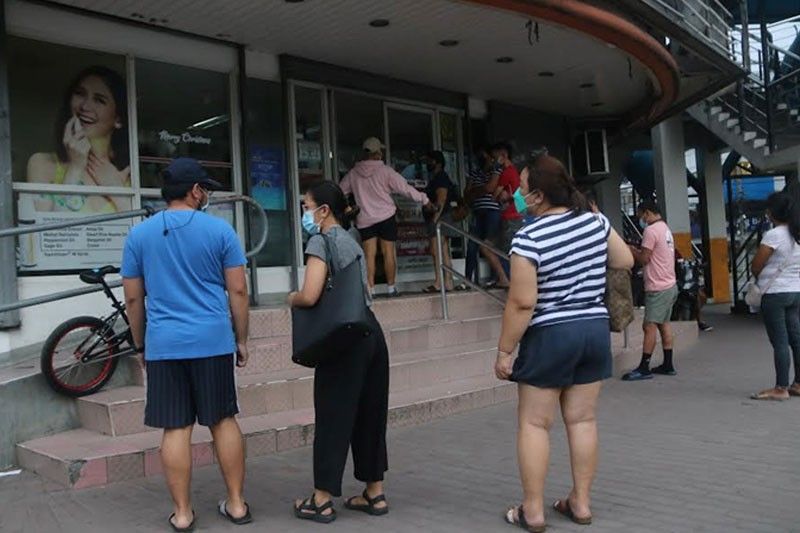 CEBU, Philippines — Nagpadala og suwat pangulo sa Emergency Operations Center Cebu City Regional Director sa Department of Trade and Industry(DTO)-7 Maria Elena Arbon niadtong Enero 10, 2022 may labot sa matud pa hoarding sa mga tambal hilanat, ubo ug uban pa.
Sa suwat ni Konsehal Joel Garganera kini miingon atol sa ilang pagsusi-susi sa mga botika sa siyudad giingong wala nay stocks sa mga tambal sama sa Paracetamol, Bioflu, Decolgen, Neozep, Symdex, Erceflora, Diatabs, Imodium, Saridon, Solmux, Tuseran, Rexidol, Tylenol, Snupret Forte, Tempra Tablet, Alaxan, Ambroxol, Robitussin ug Kamilossan Spray.
Mihangyo ang Emergecy Operations Center Cebu City sa DTI nga ma-regulate ang pagpalit sa maong mga tambal kini aron malikayan ang hoarding ug reselling niini sa mas taas nga presyo.
Si Arbon mitubag sa suwat penetsahan Enero 17, 2022 diin matod niya gumikan sa pagsaka sa demand sa fever ug flu medicines ang Department of Health ug ang Department of Trade and Industry mipagawas og Joint Memorandum Circular No. 22-01 kun "Settling of Purchase Limit/Cap for Paracetamol, Phenylephrine Hydrochloride, Carbocisteine, ug Chlorphenamine Maleate Paracetamol. Sa Paracetamol nga tableta nga 500 grams ang purchase cap niini kun indibidwal naa sa 20 ug kun per household naa 60 ug kun suspension unya 120ml/5ml, 60ml makapalit og ang 5 ang purchase cap sa indibidwal ug 10 per household mao sab kini sa 250mg/5ml 60 suspension sa parcetamol.
Ang Phenylephrine Hydrochloride ug Chlorphenamine Maleate nga suspension nga 2.5mg/500 mcg/125 mg per 5 ml, 60 ml lima ang purchase cap kada indibidwal ug 10 per household ug kun tablet nga 10 mg/ 2mg/ 500 mg ang purchase cap naa sa 20 ka indibidwal ug 20 per household; samtang sa Carbocisteine 500 mg capsule purchase cap sa individual 5 pero houldehold 10, sa suspension nga 500 mg/5 ml/60 ml purchase cap per individual kay 5 ug 10 per household pareho lang kini sa 200mg/5 ml/60 ml suspension.
Gi-require sa Joint Memorandum Circular No. 20-11 ang mga retailers sa pagpaskil og notices sa ilang tindahan nga nagpahibawo sa mga kustomer kun pila ra ka tambal ang ilahang mapalit.
Giawhag sab sa DTI ang publiko nga likayan ang impulse purchases o ang pagpalit og dinaghan kay hadlok mahutdan ug mas maayong ikonsiderar ang generic brands sa over-the-counter nga mga tambal.
"We are reminding all establishments and the general public that online sales of medicines are prohibited unless they adhere to the existing rules and regulations of the Food and Drug Administration(FDA)," tipik sa tubag sa DTI-7.— IBM (BANATNEWS)