More Pfizer vaccines arrive in Cebu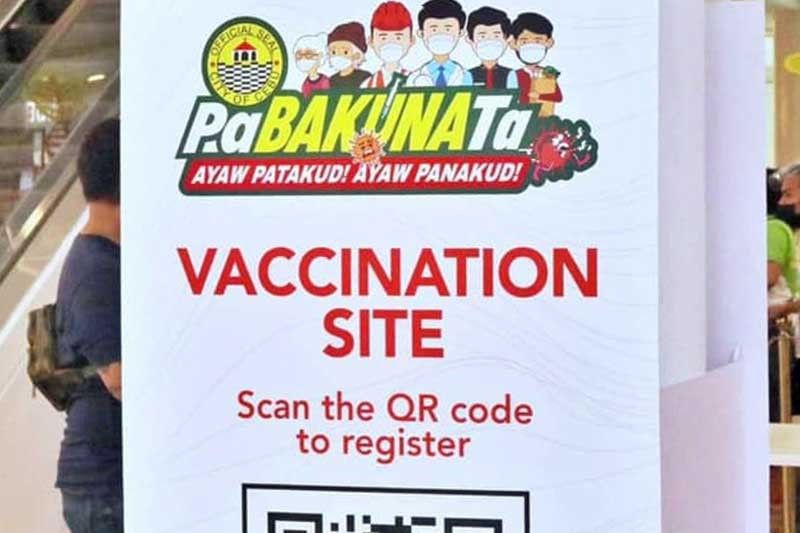 CEBU, Philippines — The Department of Health (DOH) in Central Visayas has received additional supply of the Pfizer-BioNTech vaccines.
More than 50,000 doses of Pfizer vaccine against the coronavirus disease (COVID-19) arrived in Cebu on Monday night, July 26.
A shipment carrying 51,480 doses of the US-manufactured vaccine brand landed at the Mactan-Cebu International Airport in Lapu-Lapu City.
DOH-7 chief pathologist and Visayas Vaccination Operations Center spokesperson Dr. Mary Jean Loreche said the breakdown of vaccine allocation will be announced soon.
On Wednesday night, July 21, 511,290 doses of Pfizer arrived in the country. Of the doses, 51,480 were distributed in Cebu.
As of July 25, 2021, a total of 622,760 vaccine doses—423,304 for first dose and 199,456 for second dose—have been administered across all Public and Private Sector Vaccination Centers in Cebu.
The total doses were broken down into 232,265 for Cebu City, 135,660 for Mandaue City, 58,048 for Lapu-Lapu City, 196,787 for Cebu province.
The region began the rollout of vaccines last March.
Frontliners
Meanwhile, DOH-7 Regional Director Jaime Bernadas thanked President Rodrigo Duterte for recognizing the efforts of all frontliners.
Duterte, in his final State of the Nation Address Monday, acknowledged frontliners for their "selfless" service.
"…allow me this opportunity to extend my personal and the nation's gratitude to all those who selflessly gave their all in the fight against COVID-19. Our health workers and other frontliners who risked their own safety to keep our essential health services and our food supply chain running, [boost] economic activity, and ensure peace and order in our communities," he said.
Bernadas said the President also emphasized Universal Health Care.
"The role of the health system has been emphasized and the reforms we have started in upgrading our health system from HCs (health centers) to isolation facilities and TTMFs (temporary treatment and monitoring facilities) to our hospitals. He has emphasized these developments and shall continue to be done," Bernadas said
He said the President called on all local chief executives to deliver their part for the health system.
The President, Bernadas said, also wants to "strengthen our response: heighten awareness and adherence to minimum health standards especially with the delta variant, our border control and containment."
"One very significant item he (Duterte) said we should learn to live with COVID if not defeat it. It is a call for the health sector to heighten and expand capacities to take care of patients and its constituency. We should continue to rise up for that call," Bernadas said.
He added that the message for Congress to legislate a law creating a national center for disease prevention and control and a virology center is "a very welcome and most awaited".
Bernadas said that this is what they have started to establish in Center of Health and Development-7 wherein they are looking at expanding the public health laboratory capacity and training center.
"It's a call for everyone to prepare to rise up amidst this crisis and embrace the vaccination program as the best hope we have achieving herd immunity and making available these vaccines in due time," he said. — KQD (FREEMAN)