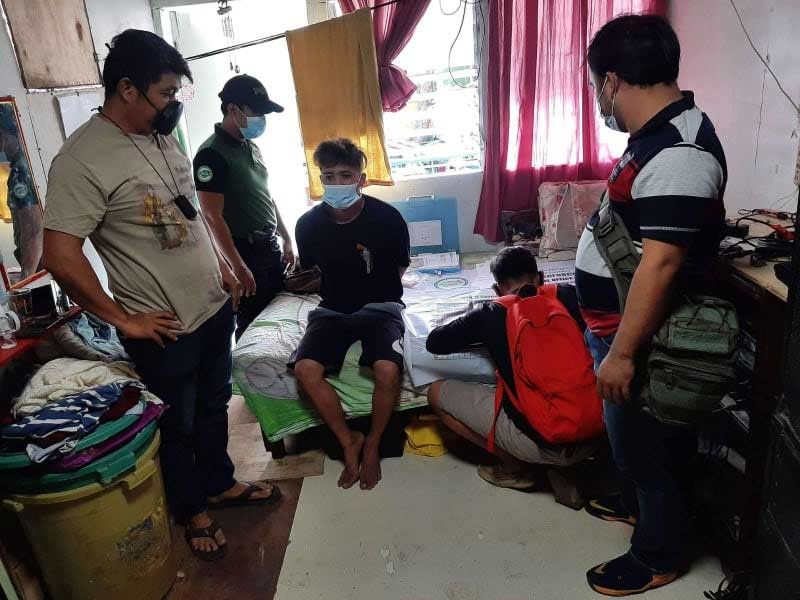 CEBU, Philippines — Three suspected drug dealers, including an alleged leader of a drug group, were arrested in separate buy-bust operations conducted by the operatives of Philippine Drug Enforcement Agency (PDEA)-7 in Cebu City last Sunday.
The suspects were identified as Bryan Earl Pauner, 23, resident of Barangay Lahug, Cebu City; Hector C. Manzol, 40, and Maria Amor Meir, 25, both residents of Barangay Labangon, Cebu City.
Anti-narcotics operatives arrested Pauner during a buy-bust operation at 3:40 p.m. on Sunday in Barangay Lahug. Seized from his possession was a pack of shabu weighing more or less 50 grams and estimated to be worth P340,000.
PDEA-7 spokesperson Leia Albiar said they have been monitoring Pauner since last year. He is said to be a leader of a drug group operating in Cebu City and is capable of disposing 300 to 500 grams of shabu every week.
On the other hand, Manzol and Meir were arrested few hours earlier in separate operation in Barangay Labangon. Both yield 50 grams of shabu worth P340,000.
Criminal complaints for violation of Article II of RA 9165 will be filed against the suspects.
Meanwhile, Cebu City Police Office (CCPO) deputy director for operations Lt. Col. Wilbert Parilla admitted that the recent drug hauls in the city were intended for distribution during the Sinulog celebration.
At least P4 million worth of drugs were confiscated by the elements of police station 10 last Friday. The operation also resulted in the arrest of two high-value individuals.
"Supposed to be para Sinulog na gyud ni sya kay ubay-ubay, tunga sa kilo gud ni atong nakuha atong niaging Biyernes," said Parilla.
According to Parilla, most of the arrested suspects claimed their drug supplier is from Cebu City Jail.
"The same ra gihapon...ang mando nagagikan sa sulod (city jail)," Parilla said. — FPL (FREEMAN)