Quarantine checkpoints to continue under GCQ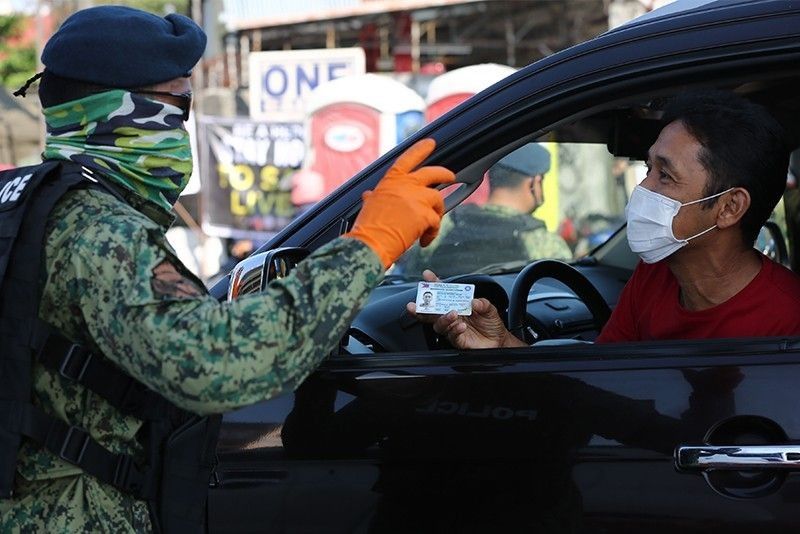 CEBU, Philippines — Quarantine checkpoints will continue despite Cebu City's transition from modified enhanced community quarantine to the less restrictive general community quarantine starting today.
Police Regional Office-7 director Brigadier General Albert Ignatius Ferro said the quarantine control points will remain to ensure that the public will observe the protocols.
"I won't remove all my checkpoints, I won't remove all my QCPs, it will stay there, I asked for the extension of the augmented unit from region 6 and 8," Ferro said.
The police official asked the public to cooperate by observing the health protocols such as wearing mask and social distancing.
"We cannot afford to go back to ECQ so atong hangyo lang diri sa atong mga kaigsuonan sa Sugbo na mag-cooperate ta kay kung dili ta mag-cooperate we will go back to the different spike of transition, dapat we will all work together, magtinabangay ta para makagraduate ta from GCQ going to MGCQ," Ferro said.
As the city enters another GCQ period starting today until August 15, the police are also coming up with a modified approach in the deployment of troops. Ferro said strategic patrolling by the Special Action Force (SAF) troopers will continue to ensure that the city will no longer revert to ECQ like what happened during its first transition to GCQ in June.
According to Ferro, there will be gradual transitioning of quarantine level so people will be given time to adjust accordingly. He said there won't be much change in the restriction of people's movement under the GCQ, except that more business establishments are opening up. Granular lockdown will continue to be implemented in areas considered as high risk because of the high incidence of infections.
Ferro said that movement of people will be limited in areas under lockdown.
"Unless necessary, like if they want to go to a hospital and other needs na talagang necessary then they can be allowed," said Ferro.
"During this transition we cannot repeat the same mistake last (time). From ECQ, nabigla yung mga kaigsuonan nato sa Sugbo, wala nay observance of social distancing, wala nay wearing of mask, now we should implement strictly the use of face mask and social distancing," Ferro added. — FPL (FREEMAN)