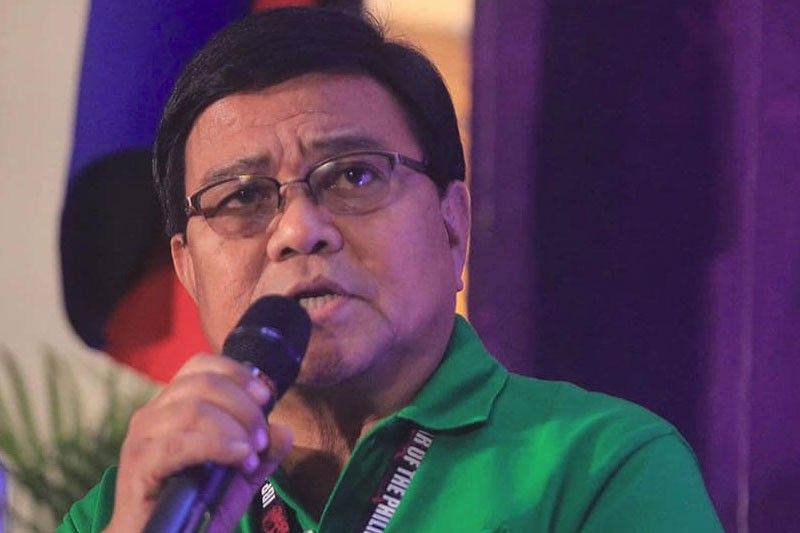 Labella said he wants inclusive governance so anyone from the other political fence is welcome to be part of his administration.
Freeman Photo
Labella: BOPK dads welcome to join Barug
CEBU, Philippines — Bando Osmeña Pundok Kauswagan (BOPK) councilors are welcome to join the Partido Barug-PDP Laban, said Cebu City mayor-elect Edgardo Labella.
Labella said he wants inclusive governance so anyone from the other political fence is welcome to be part of his administration.
The incoming mayor made the statement following reports that his group has been inviting councilors from BOPK to cross political boundary to gain control of the City Council.
"Well of course, everybody is welcome...As I've said our system of governance would be inclusive. Inclusive in the sense that we are willing to adopt and embrace everyone who wants to have a better Cebu City," Labella said.
However, he denied reports that his party has started courting BOPK councilors. He said his administration has yet to begin.
He also has no idea about the information that Presidential Assistant for the Visayas Michael Lloyd Dino had invited Councilors David Tumulak, Jerry Guardo, Eugenio Gabuya Jr. and newly-elected councilor Raul Alcoseba to join the administration bloc.
"Bisan og kaatbang, okay rako kung moduol sila ug mosangpit. Of course, there's nothing wrong also kung mohangyo ta nila when the right time comes. Pero wala pa gani ta kalingkod, mohangyo nata," Labella said.
BOPK had an upper hand in the last elections with nine of its bets winning the race for the City Council. Including the ex-officio members representing the Association of Barangay Councils and Sangguniang Kabataan, BOPK remains the majority with 11 out of the 18-member council.
The BOPK Councilors are Tumulak, Alcoseba, Gabuya, Nestor Archival, Alvin Arcilla, Sisinio Andales, Alvin Dizon, Joy Augustus Young, Lea Japson, Franklyn Ong, and Jessica Resch.
Barug PDP Laban, on the other hand, is composed of Councilors Eduardo Rama Jr., Donaldo Hontiveros, Renato Osmeña Jr., Phillip Zafra, Prisca Niña Mabatid, Antonio Cuenco and Raymond Alvin Garcia.
Labella refused to give a categorical answer when asked if something is being done to get the control of the council.
"Well of course, if that happens, that happens. Everything is possible, there is nothing impossible," Labella said.
In a separate interview, Tumulak denied receiving invitation from Partido Barug- PDP Laban. He also did not give a categorical answer when asked if he has plans to rejoin his old political group.
He, however, assured the public that his future decision will always be for the general welfare of his constituents.
Tumulak said his loyalty is only to the public who elected him to be in the public service.
Meanwhile, Labella assured that his group remains intact despite the personal issues between Mabatid and outgoing Councilor Pastor Alcover Jr.
Labella, who just arrived from vacation last Monday, said the first agenda was to talk to Alcover and Mabatid who accused each other of junking, vote buying, and asking money.
"I have already started my conversation with both one after the other and I'm positive that something fruitful is out. Of course usa gyud sa among na istoryahan is hunungon na panagbingkil ug away," Labella told The FREEMAN.
He requested both Mabatid and Alvover to stop their word war on social media, hoping that both officials will yield to his request.
Mabatid, who observed the session yesterday, said she will no longer comment on her conflict with Alcover.
Alcover, for his part, walked out from the session minutes after Mabatid arrived.
"She has to talk to us. Not only me. We are all victims," Alcover said. (FREEMAN)