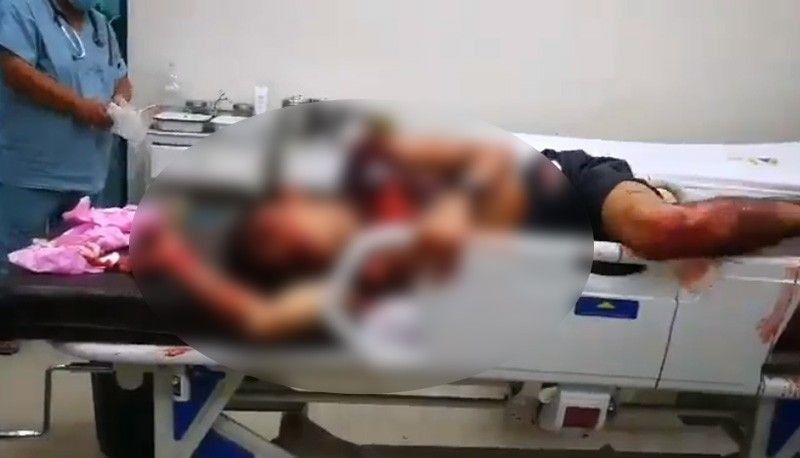 For taking video of drug suspect 3 nurses sacked
CEBU, Philippines — Three nurses involved in the publication of a video of a patient at the Tuburan District Hospital have lost their jobs.
Provincial Health Office (PHO) chief Rene Catan said there was "direct responsibility and liability" on the part of the nurses in recording and sharing the video of drug suspect Gembe Casas begging for help at the hospital.
Casas was brought to the hospital after getting wounded during an anti-drug operation.
"Clearly, there was a violation of the hospital directive with regard to not using cellphones. Moreover, taking pictures sa atong workplace," Catan said.
PHO's grievance committee found out that one of the nurses took the video, while another shared it with two other people, one of whom was a cousin who eventually posted the video online.
The third nurse, while not in possession of a copy of the video, took a photo of the patient.
A midwife is also under investigation for asking a copy of the video. Her case will be forwarded to human resources because she is a permanent employee of the provincial government.
Catan said none of the nurses knew the patient was a suspect in a buy-bust operation, and recorded the scene only to determine his identity.
"Ang ilahang reason gyud ato, ang gisulti niya sa investigation, to me and the governor, was for record purposes (They told me and the governor that they took a video and photo of the patient for records purposes)," he said.
Catan said the incident is not the first time medical personnel violated the privacy of patients, as there had been similar cases where even doctors were relieved from duty.
"Ing-ana ka grave ang misconduct and ethical issue (against) privacy sa usa ka tao (That's how grave the misconduct is when you violate a person's privacy)," Catan said.
"We will not hesitate to terminate the people if they violate the memo of the province," he added.
He urged employees of all 16 provincial and district hospital to refrain from taking photos or videos of patients so as not to violate their privacy.
Last year, Provincial Administrator Mark Tolentino issued a memorandum on the use of social media among employees of the provincial government.
The memorandum prohibits all employees, regardless of status, from commenting or posting on social media their sentiments on their work or about their superiors.
"Work related grievances should be channeled properly to the Committee on Discipline and Investigation (CODI) for its resolution," reads Tolentino's memorandum.
Casas died shortly after the video was taken, which prompted the Commission on Human Rights to open its own investigation to determine if Casas was not given proper medical attention.
Tuburan Police officer-in-charge, SPO4 Samuel Cañete, has told The Freeman that nurses at the hospital attended to Casas.
"Giatiman na oy, bag-o pa gani na naabot, giingnan na mi nga dalhon nila sa Vicente Sotto (He was attended to. Shortly after we arrived there, we were told that he had to be brought to the Vicente Sotto Memorial Medical Center in Cebu City)," Cañete said.
Cañete also said that it was Casas who opened fire first at the policeman who acted as poseur buyer.— Christele Isabela B. Basco , Tanja Catherine R. Stockli, USC Interns JMO (FREEMAN)