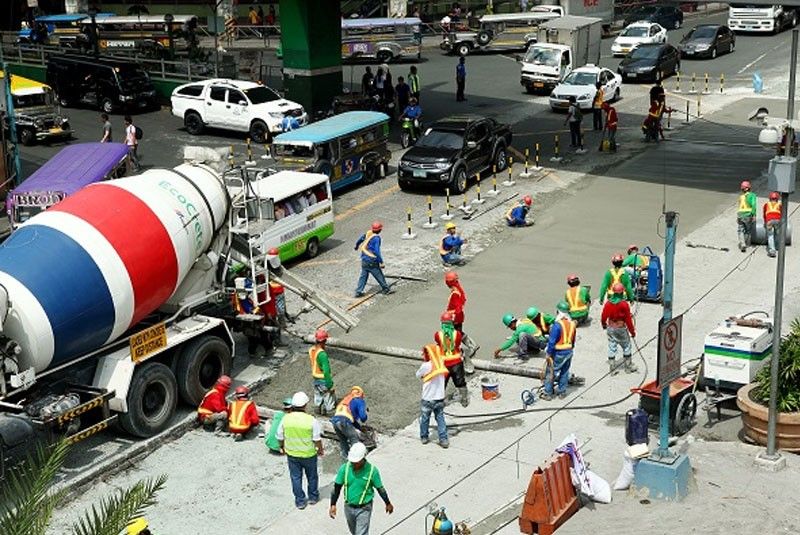 This was revealed by Department of Public Works and Highways (DPWH) Secretary Mark Villar during a press conference in Cebu yesterday.
Philstar.com/File
Construction of P50B road starts next year
CEBU, Philippines - Work for the P50 billion, 74-kilometer Metro Cebu Expressway, which will connect Naga City in the south to Danao City in the north will start next year.
This was revealed by Department of Public Works and Highways (DPWH) Secretary Mark Villar during a press conference in Cebu yesterday.
The infrastructure project is the biggest in Cebu's history.
"The golden age of infrastructure is now happening. We have been working on this per instruction ni Presidente Duterte. Mahal na mahal niya ang Cebu," Villar said.
Specifics on the route are yet to be identified but Villar said it will have four to six lanes, will pass through tunnels, and will connect existing roads.
While it is targeted to be finished before Duterte's term ends, Villar said one of the biggest challenges of the project is the acquisition of road right of way.
"The right of way is a big challenge. Mahirap pero kailangan na gawin ang proyekto ito," Villar said.
Officials are optimistic that once in place, the expressway will help decongest the vehicle traffic in Metro Cebu.
"This project is going to be a big help not only for the businessmen but for the common people, as well. Travelling from Naga to Danao nowadays will take you several hours, but with the expressway, the travel time will be cut more than half. This is a very big step on how to decongest Cebu City," said Michael Dino, the Presidential Assistant for the Visayas.
Kenneth Cobonpue, co-chairman of the Regional Development Committee (RDC)-7, said the expressway is one of the projects being lobbied by OPAV, the other two being the South Coastal Bypass Road from Talisay City to Naga City and the North Coastal Bypass from Mandaue City to Liloan.
Melanie Ng, president of the Cebu Chamber of Commerce and Industry (CCCI), believes the expressway will have a big impact to the economy of Metro Cebu.
Another project in Cebu that will be implemented before the end of the year is an underpass from Natalio Bacalso Avenue to Talisay City, which costs P750 million, and an underpass from U.N. Avenue to Mactan airport, which costs P1 billion.
"We expect these two projects to be completed in the next two years," Villar said.
He said DPWH will also build mini dams in the highlands in Cebu City, as well as a water catchment under the Cebu City Sports Center.
These projects are aimed at preventing flooding.
"The Duterte administration is allocating resources to solve the problems on traffic and flooding in Cebu. Cebuanos will see a lot of improvement in the next few months," Villar said.
Bridge
Meanwhile, Villar said the Japan International Cooperation Agency (JAICA) is now conducting a feasibility study on another bridge for Cebu, which will connect the island to either Bohol or Negros.
"Under study pa yung fourth bridge kung saan ilagay. Cebu needs the fourth bridge to further decongest the traffic," he said.
He said a Cebu-Bohol bridge is not an impossible since it is only about 20 kilometers.
"Hindi imposible na mangyari yan kasi its only 20 kilometers at yung depth of the seawater hindi masyadong malalim. Right now, under feasibility pa yung project," he said.
A bridge to Negros will be shorter at about five kilometers but the challenge, Villar said, is the depth of the Tañon Strait. (FREEMAN)