'Jacqueline Comes Home (The Chiong Story)' reveals cast, playdate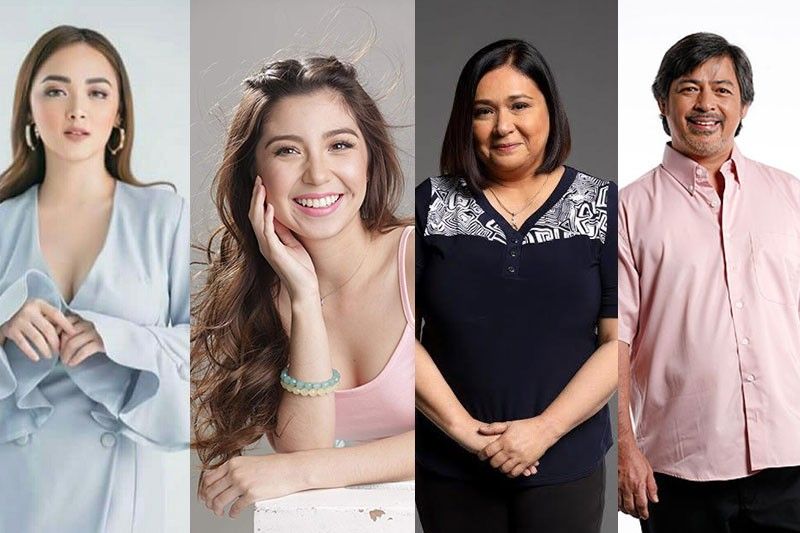 CEBU, Philippines — After the July 5 release of its trailer, it took no time for film "Jacqueline Comes Home (The Chiong Story)" to become the latest social media frenzy.
The crime-thriller – based on the 1997 kidnapping, rape, and murder of Cebuana sisters Marijoy and Jacqueline Chiong – will be Ysabelle Peach Caparas' directorial debut, with his father Carlo J. Caparas serving as assistant director.
With permission and interviews from Thelma Chiong, the victims' mother, Peach dives into the perspective of a grieving family in search for answers, and more so, the still missing Jacqueline Chiong.
Eighty percent filmed in Cebu, the movie began production last March and will premiere in cinemas this July 18. In partnership with Viva Films,
"Jacqueline Comes Home" stars Meg Imperial as Jacqueline, Donnalyn Bartolome as Marijoy, with Alma Moreno and Joel Torre as Mr. and Mrs. Chiong
The trailer begins with the line, "When two sisters are separated by a tragedy, is there still hope for the family left behind?" It shows the close relationship of the Chiong family, as well as the looming threat of an unrelenting stalker played by Ryan Eigenmann. The trailer then presents how the sisters are abducted and assaulted, with Marijoy thrown off the side of a mountain, and Jacqueline running for her life. Then begins a mother's lifelong quest of bringing her children and herself to peace.
With the trailer released on Viva Films' Facebook page, interest on the case has been reignited.
While some are genuinely curious and are hearing about the events that transpired two decades ago on a rainy day in Cebu for the first time, there are also those who remember and sympathize with the accused, urging others to hear the other side of the story through the documentary "Give Up Tomorrow," released six years ago.
In a previous interview with The Freeman, Peach said she was prepared for the reactions on the film.
"It's the art that we're really trying to get into and controversy will inevitably go with that and that's okay," she said, adding that people don't talk about something if it didn't matter in the first place.
"Everything has controversy, even shallow things have controversy. You can't please everyone, someone will always want to be heard."
The 25-year-old director had made it clear that she's veering away from the legalities and technicalities surrounding the case. Viewers, she said, should expect a subjective and emotion-driven narrative.
"Like what dad says to his subjects, 'As a director, you have to trust in me, that I translate whatever emotion I see from you, what you're trying to make me feel as you're telling me the story. My job is to make the audience feel it in my own way. And it takes cinematic freedom for me to make a lot of people feel the same thing at once,'" Peach reasons.
Apart from wanting to tell the story of a real-life crime, Peach, alongside her older brother CJ, also wants to start a sort of revolutionary movement in Philippine cinema.
The two grew up to crime and massacres being their favorite movie genres, fascinated with documentaries about serial killers and murders. With the example of their parents – Carlo and their late mother, actress and film producer Donna Villa (Marian Patalinjug in real life of Lapu-Lapu City) – who presented the controversial and provocative with their massacre films, the Caparas brood hopes to add more variety and dimension to Pinoy movies.