How Mantawi Residences is poised to become Cebu's 'Frontier of Progress'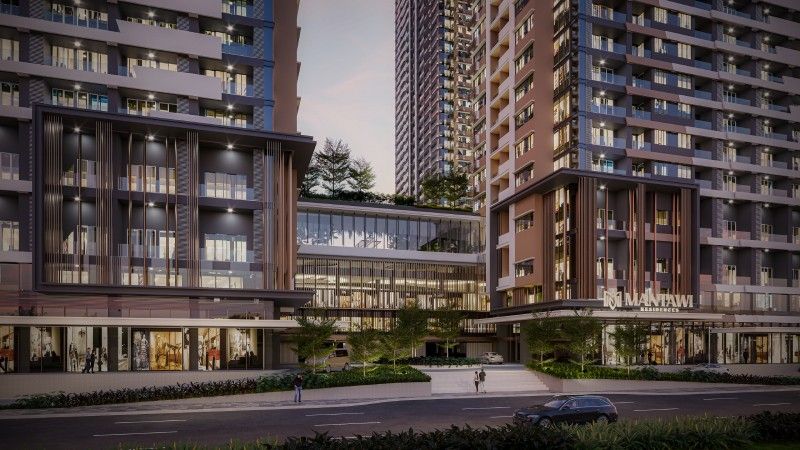 CEBU, Philippines — Nestled in the heart of the Visayas region, Cebu has become one of the most attractive locations for those seeking a vibrant lifestyle or a fresh start in life. With its beautiful destinations, vibrant culture and burgeoning economy, there's no wonder why.
This has also made Cebu the biggest real estate hotspot outside Metro Manila and RLC Residences rises to meet the growing demand.
Following the solid reputation built by the developers' more than three-decade experience, RLC Residences has now ventured into its newest development in Cebu: Mantawi Residences.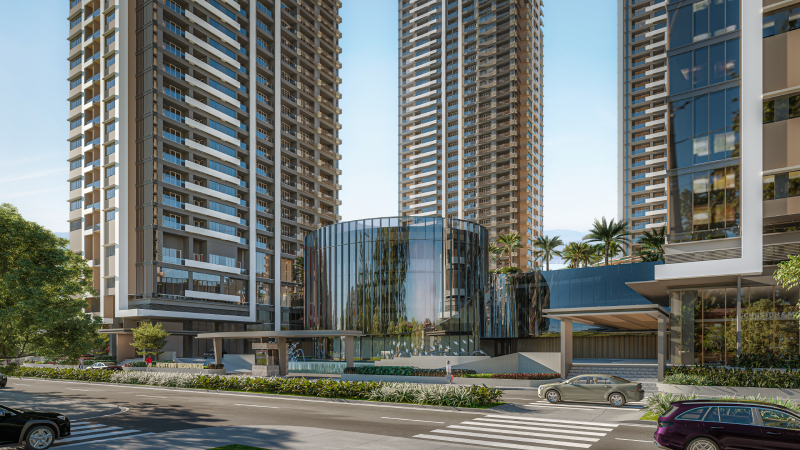 Launched in April, Mantawi Residences is RLC Residences' latest and grandest property in Cebu yet, bringing in prime home spaces and high-quality features that perfectly capture the brand's "Raise, Live, Connect" vision.
What makes this premium residence worthy of being called Cebu's "Frontier of Progress"? Here are a few things that make Mantawi Residences true to its claim.
A promising location with long-term growth potential
Mantawi Residences is strategically located at the heart of Ouano Avenue in Mandaue City, with convenient access to commercial centers, academic institutions and hospitals.
What makes it even better is that it is situated between the cities of Cebu and Mandaue, only 5km away from the Cebu-Cordova Link Expressway which provides residents easy access to the best of both worlds.
The future of the Mantawi Residences' location is anticipated to grow further along Cebu's booming economy supported by the government's future development plans such as Metro Cebu Expressway and the Cebu Bus Transit.
Spacious, future-ready home spaces
What makes Mantawi Residences a prime property to watch out for are its generously-sized home units with features that are aimed to provide ultimate living convenience.
The property currently has 474 units spread across four 40-floor towers and is pre-selling 46 sqm. one-bedroom units, 92 and 155 sqm. two-bedroom flats (92 to 115 sqm.), 138 sqm. three-bedroom living spaces and penthouse units at 207 sqm. All these have their own loggia or extended living space that allows future residents to relax while appreciating the beautiful cityscape in the comforts of their home.
Apart from these, all living spaces at Mantawi Residences come with smart home features so future homeowners can conveniently manage their homes. The project is also designed with fiber optic technology for fast connection, while a dedicated work-from-home provision is allotted for a more comfortable working experience.
Hyper-sized facilities within the 1.3 hectares of amenity area
As Mantawi Residences aims to provide future homebuyers with a home that can help them achieve their goals in life, RLC Residences made sure to offer hyper-sized amenities for leisure, recreation and fitness – spread out within 1.3 hectares of the dedicated area.
Spacious and well-designed, these include a beach-inspired swimming pool and outdoor play area, pet park, landscaped area, game room and fitness center among others.
Additionally, the development also offers a function hall, a private theater and lounge areas that can accommodate events of all kinds, from intimate gatherings to large celebrations.
Curated retail experience
Mantawi Residences will be a place to live, shop and splurge.
Another aspect to watch out for, especially by shopping lovers like RLC Residences' very own Heart Evangelista, is Mantawi Residences' prime retail area at the Ground Floor. This specific feature is perfect for those who look for a chic and upscale atmosphere for all their shopping needs.
Designed to cater to the needs of the most discerning shoppers, the retail area will be a destination in itself, featuring prestigious international and high-end brands to make every necessity and lifestyle choice within easy reach.
Setting new standards for premium living in Cebu
Offering prime location, above-standard amenities and commitment to future-ready technologies, Mantawi Residences is poised to become Cebu's "Frontier of Progress"—a landmark premium development that will stand the test of time.
"We've brought our best thinking and understanding of the customers in Cebu as well as those outside of Cebu and outside of the Philippines who are keen to invest in the Cebu market. I'm very proud of how the RLC Residences team has fought for what they believe to be the best we should be offering," John Richard Sotelo, RLC Residences Senior Vice President and Business Unit General Manager, said at the grand launch.
"I am very excited for you all to see what we have with Mantawi Residences. Designed for upscale living and a future-ready life, it is indeed the Frontier of Progress," Sotelo concluded.
To learn more about this project, connect with any of RLC Residences Property Specialists by visiting rlcresidences.com. Follow RLC Residences on Facebook, Instagram and YouTube for more updates.