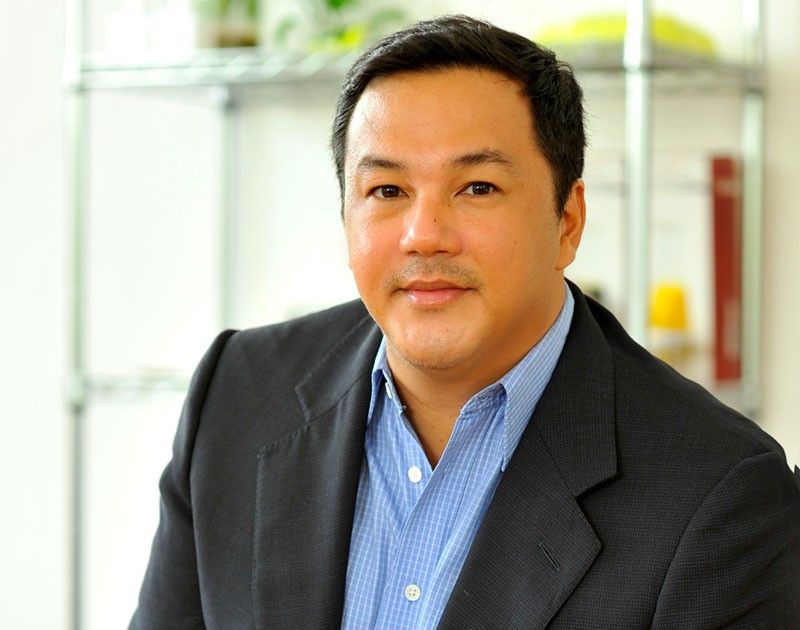 Top 100 Cebuano Personalities - Jay Aldeguer
CEBU, Philippines — "Souvenir Virtuoso"
Jay Aldeguer has established himself as one of the most multi-awarded, creative and innovative entrepreneurs in the Philippines.
He continues to adapt to the ever changing needs of the market by introducing new and exciting ideas, in the hope of changing the mindset of the community, encouraging them to think and act global, in the local setting.
His dedication and passion for travel has certainly helped him in his success in the creative and travel industries, and his insatiable determination to challenge the status quo, has led him to pursue several business concepts in tourism, retail, adventure, hospitality and franchising, all under the "Islands" brand. Islands Souvenirs, Islands Banca Cruises, Islands Fun Tours, Islands & More, Islands Stay Hotels, Islands Pasalubong, Islands Food, and Islands Franchising Corp., now comprise "The Islands Group", where he sits as the Founder and Chairman.
As an answer to the call for social responsibility, he established Our Islands Foundation, which aspires to cultivate entrepreneurship within local communities and foster an Inclusive Business mindset.
Jay is a graduate of the Ateneo de Manila University with a degree in Interdisciplinary Studies, majoring in Management and Communications. After graduation, he went backpacking through Europe and took home with him the idea of what is now known as Islands Souvenirs, which he is best identified with.
Tracing its history back to the early beginnings in Cebu in 1992, Islands Souvenirs, completely transformed the way he treated souvenirs, which back then was regarded as a cottage industry.
It carved out a new niche for itself by providing premium-quality souvenir items by giving it a fresh look through creatively designed products, merchandised in vibrant shopping environments. He took a global retail concept and adopted it locally, in various Philippine locations through destination specific designs.
Today, Islands Souvenirs continues to lead in the souvenir sector and has become the most awarded retail concept in the Philippines. It is the only brand in the souvenir category that has nationwide distribution capabilities, with retail operations having expanded to all of the high traffic tourist destinations in the country, such as Boracay, Bohol, Palawan, Baguio, Vigan, and Manila to name a few.
Islands Souvenirs has brought Jay numerous recognitions for his breakthrough in creative entrepreneurship and design.
At age 27, he is the youngest person to be awarded the prestigious "The Outstanding Young Men" (TOYM) award for Business Entrepreneurship by then president Fidel V. Ramos. He was a recipient of the esteemed Agora Award for his outstanding achievement in business entrepreneurship, and likewise received Ernst and Young's Entrepreneur of the Year Award. He was also honored by Entrepreneur Philippines as one of the "10 Most Outstanding Filipino Entrepreneurs and received the recognition of International Young Design Entrepreneur of the Year- Philippines by the British Council.
An advocate of Philippine tourism, particularly of his home island, Cebu, Jay Aldeguer's efforts had again earned him the "Entrepreneur of the Year Tourism" award given by the Cebu Chamber of Commerce and Industry conferred by then-president Gloria Macapagal-Arroyo. The Philippine Center for Entrepreneurship's Go Negosyo movement has also honored Jay as one of the Most Inspiring Entrepreneurs in Tourism.
Jay evidently manifests an incredible zest in life, dedication to creativity and development, and a passion for service. He is an inspiration and a role model to young and emerging entrepreneurs—a souvenir virtuoso Cebu can proudly call its own.