Alcala targets 3rd straight triathlon gold in 5150 race
September 6, 2023 | 4:13pm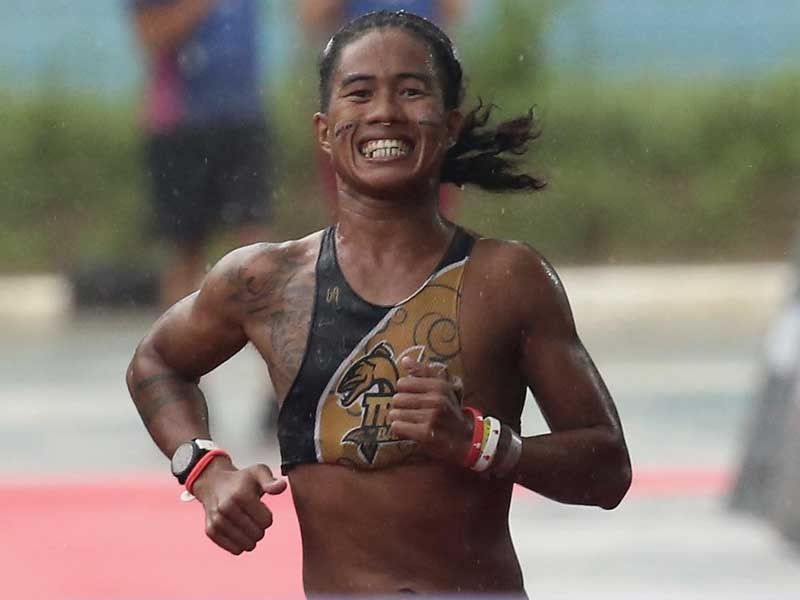 MANILA, Philippines – John Alcala sets out for another stab at triathlon glory, top-billing a stellar cast out to foil his drive for a third straight win in endurance racing in 5150 Dapitan, which fires off September 10 in Zamboanga del Norte.
The Digos City native upstaged a tough international cast in the first IRONMAN 70.3 Puerto Princesa late last year then ruled the 5150 Subic last June, making him the top pick for the overall championship in the Olympic-distance race set over the 1.5-kilometer swim, 40km bike and 10km run distance.
It also marks the first time that the historic Dapitan City is hosting a triathlon event with no less than Mayor Seth Jalosjos guaranteeing a memorable racing experience for the competing field that also includes those vying in the Go for Gold Sunrise Sprint.
A sub-category to the 5150 triathlon series, the short-distance triathlon series, also dubbed as S2, will be disputed over the 750m open-water swim, 20km bike ride and a 5km run. It provides fun and friendly racing experience present in all Sunrise brand of triathlon but with lesser of the challenges offered in the longer-distance races, like the 5150.
Ushering in the main event is the Noli Run, a 3km fun run on Sept. 9, according to the organizing The IRONMAN Group/Sunrise Events, Inc.
The men's and women's 5150 Dapitan winners will receive P175,000 each while those who will top the Go for Gold Sunrise Sprint will each get P75,000. Also on tap is the relay event with 16 teams making up the early roster.
For details and listup, log on to www.ironman.com/5150-dapitan-philippines-register.
But while Alcala looms as the man to beat, a slew of seasoned campaigners are also coming into the blue-ribbon event all geared up, including last year's Bohol 5150 winner Satar Salem, Andrew Remolino, Jailani Lamama and Jonathan Pagaura, among others.
Other age-group titles to be disputed are 15-19, 20-24, 25-29, 30-34, 35-39, 40-44, 45-49, 50-54, 55-59, 60-64 and 65-69 in both the men's and women's divisions.
Headlining the Go for Gold Sunrise Sprint bidders are Matthew Hermosa, Lawrence Uy, Kian Manabat, Cedric Mascariñas, Renz Corbin and John Lalimos (men's) and Raven Alcoseba, Nicole del Rosario, Sophia Belican, Julie Jaylo, Sherr Daniot and Karen Manayon.
Backers of the event are Lungsod ng Dapitan, Go for Gold, Active, Rudy Project, Santé, Manila Bulletin and Tempo.