Pirates roll to fifth win in row
October 3, 2022 | 12:00am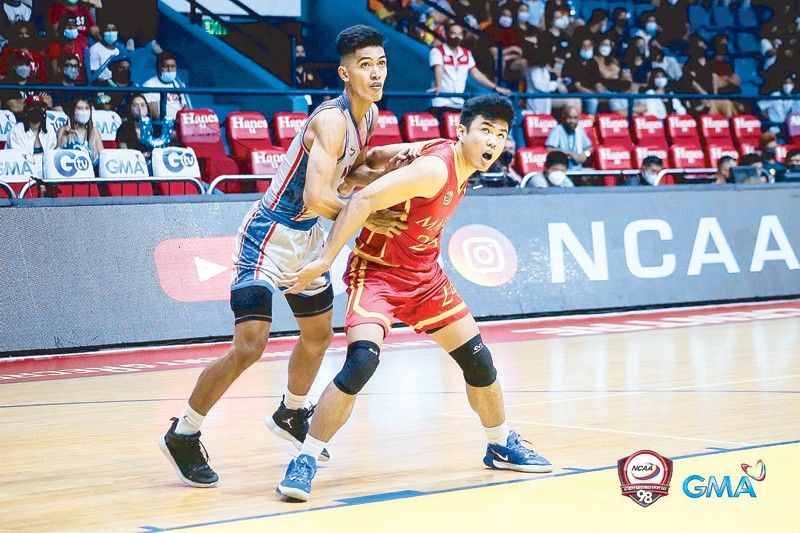 MANILA, Philippines — Lyceum of the Philippines University is for real.
Five straight victories including this massive one against defending champion Letran yesterday is proof of it.
Showing incredible resilience and boosted by Mclaude Guadana's spectacular second-half performance, the Pirates erased a 19-point deficit in smashing the three-peat-seeking Letran Knights, 82-75, to reclaim the lead in NCAA Season 98 at the Filoil EcoOil Centre.
Guadana exploded for 15 of his game-best 20 points in the second half to lead LPU to its fifth straight win – the longest streak this season – and back on top with College of St. Benilde at 5-1.
And the Pirates' great come-from-behind effort sent the Knights to a second straight defeat and third overall against the same number of losses.
The LPU fans seemed to have smelled what was forthcoming as they came in full force, including school president Atty. Roberto Laurel and former star CJ Perez.
But it was excruciating at first for the Pirates, with the team in disarray in the opening quarter, missing shots that they usually make.
Guadana and the Pirates though kept their belief that their shots would eventually fall.
And it did.
"I knew we will come back strong in the second half and our shots will eventually fall," said Guadana.
Earlier, Arellano University outlasted Mapua, 64-59, to improve to 4-3.
Axel Doromal led all scorers with 16 points while Cade Flores did a yeoman's job with 14 points, 11 rebounds, five assists, two steals and the same number of blocks before fouling out in the fourth quarter.