MPBL: Jamon stars as Bacoor outlasts Caloocan in OT; Pasig, Valenzuela score
September 23, 2022 | 9:33am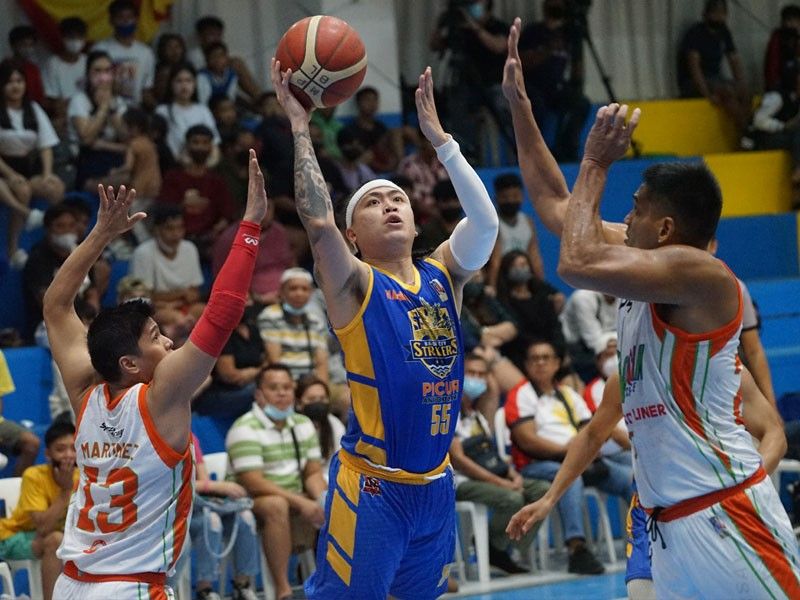 MANILA, Philippines – Bacoor banked on Jan Jamon to tame Caloocan, 85-82, in overtime on Thursday in the OKbet-MPBL (Maharlikas Pilipinas Basketball League) 4th Season Presented by Xtreme at the Strike Gym in Bacoor City.
Jamon pumped in eight points, including two free throws in the last 7.40 seconds, in the extra period to end Bacoor's skid and raise the Strikers' record to 7-11 in the single round-robin elimination phase of the 22-team tournament.
The 6-foot-2 Jamon, former star of the Pasay Voyagers, wound up with 16 points to complement the 18-point, six-rebound effort of Mark Montuano and the 17-point, six-rebound output of RJ Ramirez, who sent the game into overtime at 75 with back-to-back drives. Dave Moralde also contributed to Bacoor's cause with 11 points and four rebounds.
Caloocan, which drew 18 points and 13 rebounds from Reil Cervantes, fell to 4-13. Also submitting double figures were Damian Lasco with 14 points and Rhaffy Octobre and James Martinez with 12 each.
Other games saw Pasig evade the upset ax from Makati, 78-76, and Valenzuela trounces Laguna, 92-79.
Makati pulled ahead, 76-74, on a drive by Kobe Bryant Pableo with 28 seconds left, but Pasig kept its poise to stretch its win-run to 6 and climb to 12-5.
With time down to 14.4 and the ball back in its possession, Makati committed a bad pass that enabled Rey Anthony Peralta to tie the count at 76 before another Makati turnover allowed Robbie Manalang to score on a lay-up and complete Pasig's escape.
Peralta and Carlo Lastimosa finished with 17 points while Manalang and Jason Melano added 11 each for Pasig.
Makati tumbled to 1-16 despite the 20-point effort of Pableo and the 15-point, 8-rebound, 6-assist output of Kenz Rei Diokno.
Valenzuela got 16 points each from Ronjay Buenafe and Jaymar Gimpayan and 12 from Brylle Ivan Meca in lifting its slate to an even 9-9.
Laguna skidded to 3-13 despite a game-high 17 points from Paolo Pontejos.