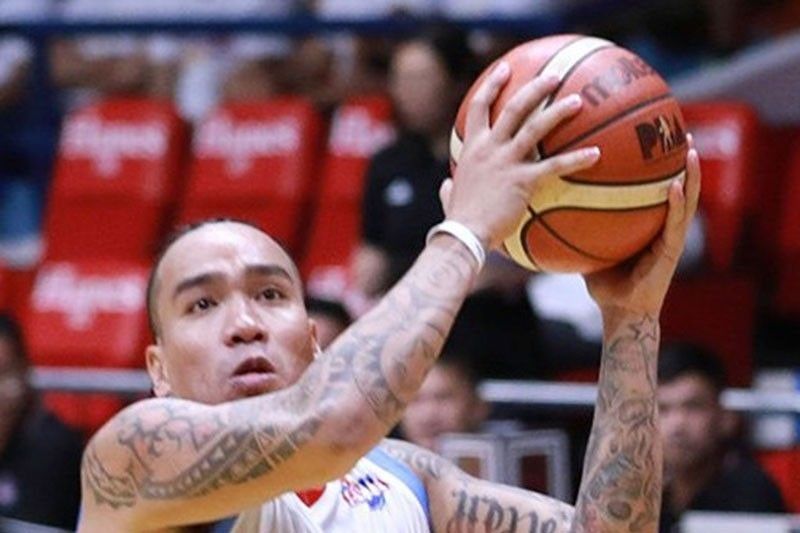 Eloy Poligrates
STAR/File
Poligrates, Banal look forward to MPBL stints
MANILA, Philippines — Former PBA D-League MVPs Eloy Poligrates and Gab Banal can't wait to prove their worth with their new teams in the next Chooks-to-Go/MPBL Season.
Poligrates and Banal will be reinforcing Rizal-Xentro Mall and Nueva Ecija, respectively, and both hope to provide the boost the way they did for their previous teams in the PBA D-League.
Banal previously played for Go For Gold, which he powered to a D-League Championship two years ago, rewarding himself with the Finals MVP award in the process.
Poligrates, on the other hand, copped a Season MVP award last year with runner-up Marinerong Pilipino.
In the MPBL, the two will be tasked to lead a turnaround from poor seasons for their teams. Rizal and Nueva Ecija took early exit in the COVID-interrupted Chooks-to-Go/MPBL Lakan Season.
Banal, who also won the MPBL Datu Cup MVP award with his former team Bacoor last season, will play alongside Gilas Pilipinas pool members Juan and Javi Gomez de Liaño with the Rice Vanguards.
Poligrates, meanwhile, will be out to prove something with Rizal after a sad parting with the Marinerong Pilipino Skippers despite his impressive performance with the team last year.
"I hope to show them that they made a mistake in their decision," said Poligrates, who set a new D-League scoring record of 67 points with Marinero. "Here in Rizal, given the opportunity, I want to play my game. I really want to be with an underdog team. I hope to make Rizal a better, stronger team."
With Poligrates, the Golden Coolers eye improvement from a paltry 7-22 showing in their second MPBL season.