Ateneo vents ire on pesky Adamson, locks twice-to-beat bonus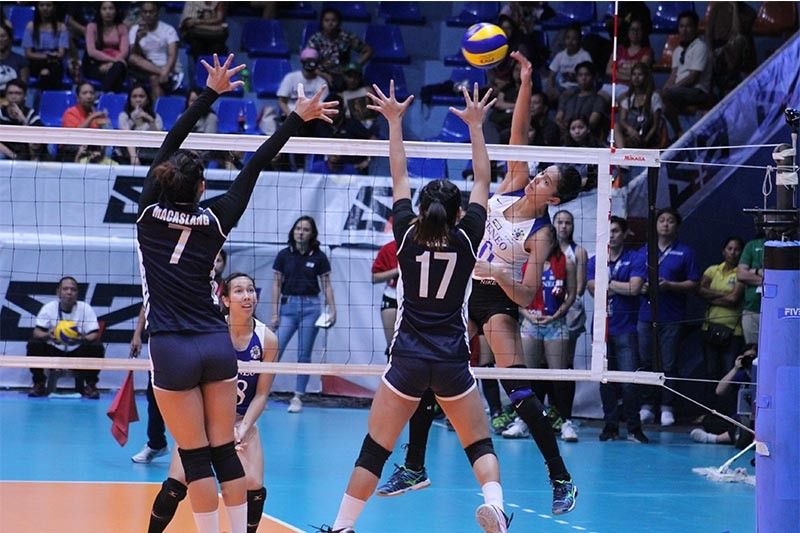 SAN JUAN, Philippines – The Ateneo Lady Eagles assured themselves of a twice-to-beat advantage in the Final Four after besting Adamson in straight sets, 25-16, 28-26, 25-17, in the 81st UAAP women's volleyball tournament at the FilOil Flying V Centre on Wednesday.
The Katipunan-based squad returned to the win column after getting swept by rival DLSU.
Seemingly rusty after the Holy Week break, the dominant Lady Eagles were pestered by cellar-dwelling Adamson in the first two sets.
Adamson had a chance to take the set in the second, 24-23.
Luckily for Ateneo, Maddie Madayag and Ponggay Gaston converted in the clutch to survive Adamson's challenge.
Despite a good fight from the Lady Falcons in the third, Ateneo was able to finish them off for the sweep.
The Lady Eagles remain at the top of the rankings with an 11-2 record with one game remaining in eliminations.
Ateneo hopes to enter the Final Four as the top seed when they face the UE Lady Warriors in their final game of the second round.