Esports makes debut in 2019 SEA Games
November 29, 2018 | 12:00am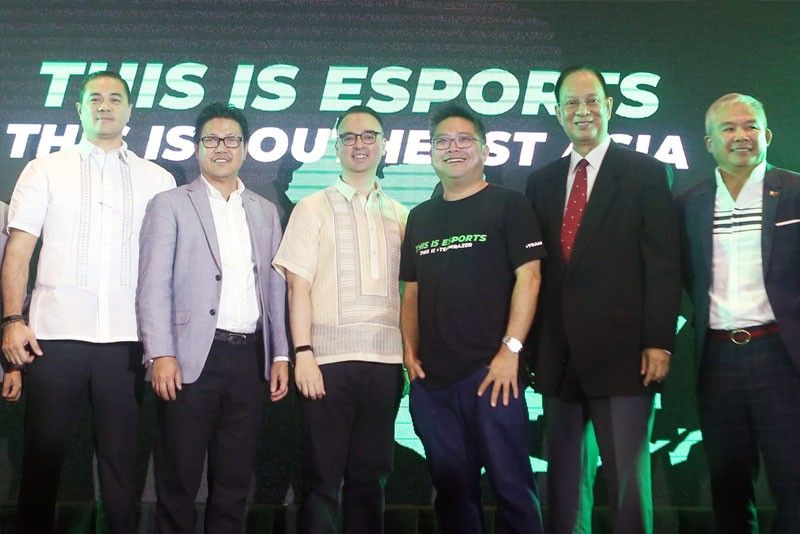 MANILA, Philippines — Esports, a fast-rising form of competition using video games, is making its much-awaited debut in the Southeast Asian Games when the Philippines hosts it next year.
And this early, the Philippines is forming a team that vows to contend for the six gold medals staked in the biennial meet.
"A selection process is already ongoing because we want to field in the best national team in the SEA Games," said Joebert Yu, a member of the proposed Esports SEAG ad hoc committee that will organize the event, in yesterday's press launch at the Marriot Hotel in Pasay.
According to Alvin Juban, president of the Games Developers Association of the Phl, golds to be staked will come from games from two PCs, two mobile and two console games.
To ensure the success of the event, Razer, a leading brand in the world of esports, will draw upon its expertise and experience in esports as well as its ecosystem of hardware, software and services to support the tournament.
It includes facilitating discussions between the PhilSGOC, or the Phl SEAG Organizing Committee which was represented by Ramon "Tatz" Suzara, and various game publishers to select the games that will be featured in the SEAG.
The final lineup of titles to be contested in the SEAG will be revealed early next year.
Apart from it, Razer will fully support the national team that will compete in the SEAG.
"Esports has been the essence of Razer ever since we were founded and we have supported countless global events, tournaments, and athletes over the past decade and a half," said Razer co-founder and CEO Min Liang Tan. "The sportsmanship and fighting sport seen in esports is no less than that of other sports, and we've fought hard for its inclusion in an international sporting event like the SEAG 2019."
Esports had actually been played in the Asian Games in Indonesia as a demonstration event few months ago and is being strongly considered to be included as part of the calendar of the 2024 Olympics in Paris.
A first pro esports league, called "The Nationals," was also formed early in the year and will be shown on ESPN5.