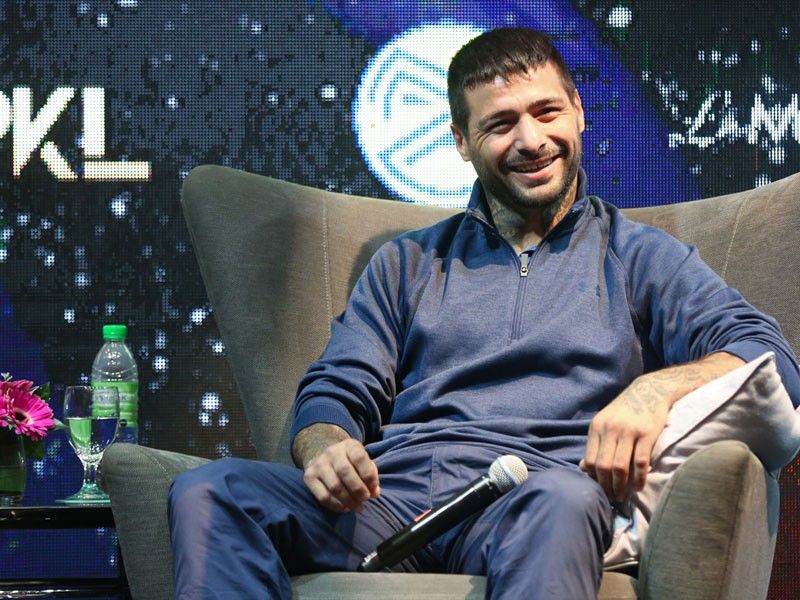 WBA welterweight champion Lucas Matthysse smiles during Friday's press conference in Kuala Lumpur, Malaysia.
Wendell Rupert Alinea
WATCH: Lucas Matthysse reveals his favorite pastime
MANILA, Philippines – So what does WBA welterweight champion Lucas Matthysse do when he's not busy beating up opponents in the boxing ring?
Speaking to reporters the other day at the official presser for his July 15 fight with Manny Pacquiao, the 35-year-old Argentinean says he turns to fishing to for amusement.
His biggest catch? Watch the clip below to know:
Video by Erwin Cagadas/Philstar.com
Matthysse will defend his title against Pacquiao on July 15 in Kuala Lumpur Malaysia, and he's hoping to nail the his biggest catch to date — the legendary Pacquiao.